6th Pan-Africanism Congress in Munich, Germany — Highlighting the African Continent and Her Diaspora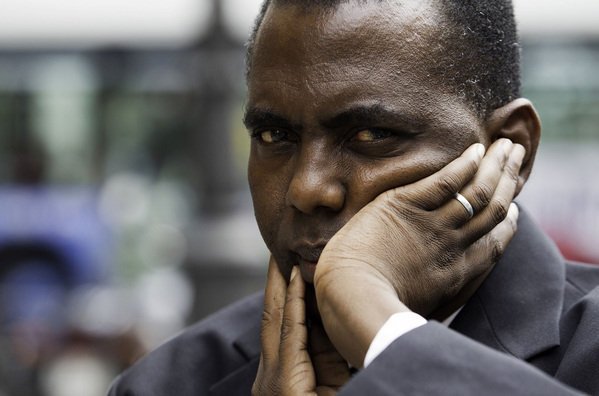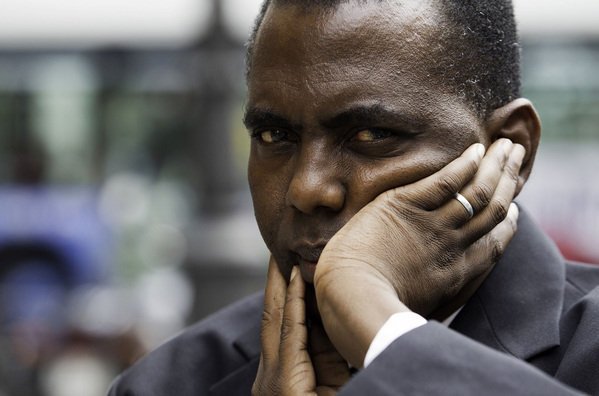 On September 9 and 10 the Cultural Center Gasteig in the city of Munich will host the sixth Pan-Africanism Congress in Germany. The event will take place in the context of the International Decade for People of African descent. Topics of global interest will be discussed by the groups concerned and a resolution will be issued.
This congress is organized by the Pan-Africanism Working Group AKPM, a German NGO located in Munich. On Saturday, September 9, 2017, Biram Dah Abeid, guest of honor and  laureate of the United Nations Human Rights Prize 2013 will revisit Munich. In 2012, Biram Dah Abeid was convicted and sentenced to death for burning the "Abrégé de Khalil" (a non-sacred interpretation of Islam) in his home country, Mauritania. In 2015, he was arrested again because of his international activism against modern day slavery. International protests, including from Munich, helped him to regain his freedom.
The German-U.S.A. Sociologist Vanessa E. Thompson will address the global problem of institutional racism through police violence.
Esther Stanford-Xosei, Jurisconsult, is going to raise the question of Reparation Claims based on millionfold homicide and enslavement of people of African descent and the disastrous economic repercussions for Africa and its diaspora because of the centuries long transatlantic human trafficking.
On  September 10th, Historian Hakim Adi, one of the few Black professors in Great Britain, will deal with Eurocentric historiography and major efforts to rehabilitate African history and make it become more visible within Academia.
"We want to make the congress accessible to a broad audience in order to raise awareness of global issues that particularly affect us as Black people. We are especially concerned with the issue of how to tackle increasing racism together effectively in order to create a socially-just climate for all," says Modupe Laja, spokeswoman and member of the organizing team of the Pan-Africanism Congress. "The situation has grown particularly tense for Black people in the past years. Increasing hostility towards African refugees has exposed Black people in general to everyday racism even more."
Earlier this year, the UN Working Group of Experts on People of African Descent was very outspoken about the situation of Black people in Germany. According to their report Black people are still being discriminated against in many ways. Whereas a National Action Plan to combat racism has already been established in many European countries, the German Federal Government has only recently adopted one, some long overdue according to human rights activists..
The United Nations has declared the years from 2015 to 2024, the International Decade for People of African descent. Thus people of African descent are recognized as one of the most vulnerable groups exposed to discrimination worldwide. Racism towards Black people is a global phenomenon due to the violent history of European colonialism. However, not only in Europe but worldwide, phenotypical features related to African ancestry are often the cause for exclusion on all social levels.
In general, there is no awareness that Europe itself is also responsible for the cause of migration and flight from other parts of the world. The price of prosperity in the western world is paid by people from countries exploited by oppressive  systems for the sake of their resources. This is causing economic hardship and political crises. Many African fugitives migrate via the Libya route and the Mediterranean sea. Thousands are daily dying through the hands of traffickers or drowning.
The sixth Pan-Africanism Congress underlines the important contribution of people of African descent. In terms of the International Decade it intends to support remembrance work to preserve the historical memory of Black people. However, the Pan-Africanism Working Group AKPM also celebrates its tenth anniversary and above all its long-term work in the field of human rights.
The venue is at Gasteig, Rosenheimer Strasse, Munich •  Admission Is Free
Saturday, 10:00 am to 1:00 am (live music with Osumare Beats from 9:00 pm)
Sunday, 10:00 am to 5:00 pm
Saturday, 10:30 am – Film Showing "Fuck White Tears", Director Annelie Boros
Contact:
Pan-Africanism Working Group of Munich
AKPM
Augsburger Str
80337 Munich, Germany
Tel: +49 89 – 416159959
Fax:+4 89 – 76 22 36
sekretariat@panafrikanismusforum.net
www.panafrikanismusforum.net