Houses of Culture
Like all of the arts, professional photography has a universality about it that appeals to nearly everyone and in New York City we are fortunate in having a showcase museum for some of the world's foremost photographers. The INTERNATIONAL CENTER OF PHOTOGRAPHY, at 94th Street and Fifth A venue, has become a haven for both the amateur and professional photographer who want to see, appreciate , and learn more about this art form. Since it opened in 1974 nearly 100,000 people a year have visited ICP; a clear indication of the need and interest of the public in photography.
The Center which is located in a fine old Fifth A venue mansion with ample gallery space, has shown the works of such masters as Gordon Parks, (a member of the Advisory Council for the Center) Henri Cartier-Bresson, Lewis W. Hine, Ernst Hines, and other equally impressive photographers whose works previously were not seen in public. In addition to the two floors of exhibition space, there is a retail shop which sells posters, postcards, general literature about photography and books. Among the books currently for sale, in both hard back and paper back, is a superb collection of photos by Paul Strand entitled: GHANA: AN AFRICAN PORTRAIT. Throughout the year ICP offers a variety of lectures and workshops to the public to both learn about and share photographers' experiences and techniques. Among the guest lecturers, at these workshops, have been many outstanding photographers such as James Van der Zee.
In its brochure, the center quotes Edward Steichen's view that photography provides a way " … to explain man to man and each man to himself," and this museum is doing exactly that.
The Center is open Tuesday through Sunday, 11 a.m. until 5 p.m.
Admission is by voluntary contribution.
A Visit to the Past – The Black History Museum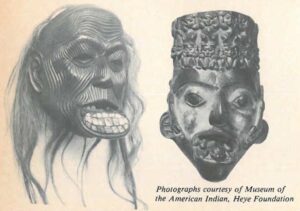 The Black History Museum, North Main Street in Hempstead, documents and traces the important roles that Blacks have played in the development of Long Island and the nation. Among the many items on display are pictures and accounts of the attempts to create a Black Tuskegee Institute on Long Island, pictures of Booker T . Washington's Long Island home, Bell's early telephone and Edison's electric light (bulb) — both created with the help of a Black Long Islander, Lewis H. Latimer.
Other notable Blacks include James A. Bland, the composer of Carry Me Back to Old Virginny, and Jupiter Hammon, America's first Black author.
Throughout the year, the museum features a variety of programs and exhibitions in African Art, Contermporary Art, dance and music. It welcomes school groups, special interest groups and individuals. Appointments should be made in advance.
The museum is unique and compact and is well worth a visit for the awareness it provides — the history of Long Island. It is open Monday to Saturday, 9 am-5 p.m.
Amerind – Museum of the American Indian
At the Museum of the American Indian, 155th Street and Broadway, we see the original inhabitants of this country as they really were, and not as Hollywood would have us think they were. Their arts, crafts, and manner of living are beautifully depicted and displayed on three floors in a manner that gives the American Indian their just admiration. Although small, this museum is a delight for both children and adults. It dispels completely our misconceptions about what was a highly sophisticated society.
Of particular interest are displays of pottery and other relics found in the South Eastern United States, dating from 200 to 1600 A.D., in the area covering what today are the states of Florida, Georgia, the Carolinas, Tennessee and Alabama. It is open daily, 1 p.m. until.5 p.m — except Monday.
This museum is adjacent to two other museums, Hispanic Society of America and the American Numismatic Society. All three make for a convenient pleasant visit.
Keep reading this issue – next article