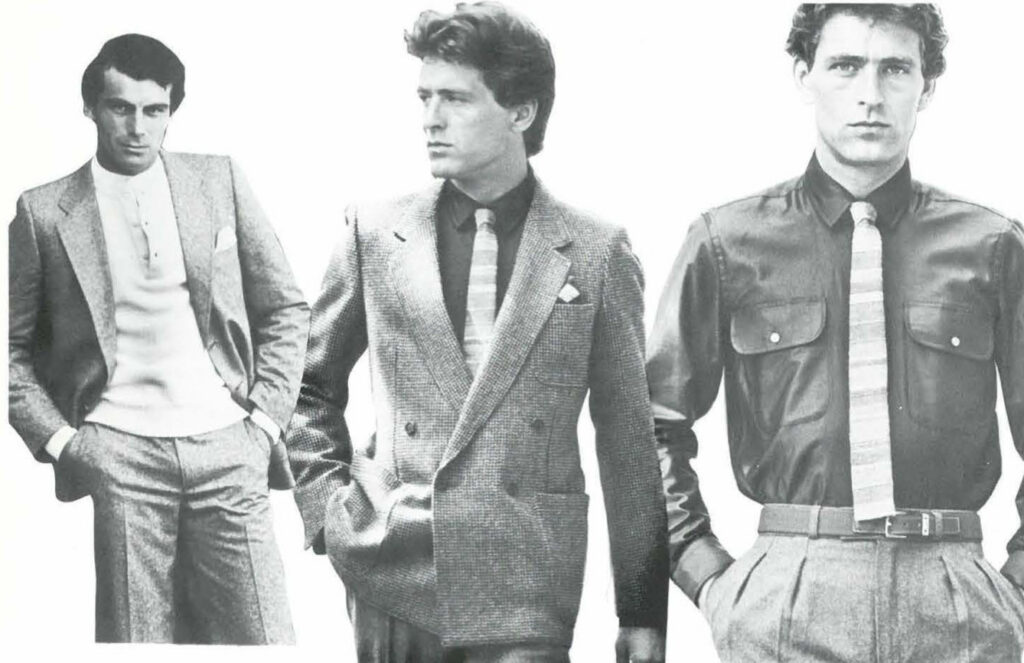 The look in men's fashion for this gift-giving season is uncontrived, warm and classic. A man's clothing is an expression of his unique personality — each element is an important part of his total look. According to Yves St. Laurent, "Good taste and elegance will be the guiding principles in pulling together the wardrobe for this Christmas.
"Men's fashion today is free and easy, the only rule that holds true for the au courant is that, his clothes and attitude should be natural." The contemporary male dresses for comfort and is not interested in the semblance of machismo.
The accent is on easy look features: narrow lapels, rounded flap pockets that give a tailored effect, reduced side vents, eased waist line and slim pants with straight legs [preferably cuffed]. The two-piece suit with a cardigan or V-neck sweater substituting for the vest is the push for this fall. Don't discard your old vest — they're being worn with jeans.
Tactile and visual textures play an important role in Fall men's wear fabrics. The fashion fabrics are tweeds, homespun and fancy plaids in patterns of muted earth-tones.
The essential element is the loose, natural sport jacket, dressed up for a business meeting, dressed down for a day or evening of leisure.
The accent is also on accessories: a subtle interplay be!ween the colors and patterns of the suit, shirt and tie; narrow belts and ties reflect the slimmed proportions of Saint Laurent's jackets and pants for this season.
Header images show single breasted suits in wool blend tweed coordinated with a herringbone weave, button collar, round neck pullover, cropped four button silhouette accented by patch pockets at the breast and hips, unpadded and the unlined. Slim line of ventless body and notch lapels, are reflected in the super skinny shirt collar and tie and a 100% cotton sateen is highlighted by two spacious button flap patch pockets. A skinny collar bound by an equally skinny tie. The shirt is beard off with double inverted pleat trousers of wool blend flannel. [Left to right]
Keep reading this issue – next article