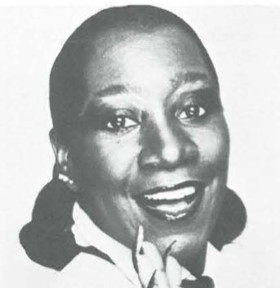 On Stage
New York City is the place that created Patti Labelle's cult-like following, and it's here that she gives the most to her audience. Though she has long since traded in her spacesuit for leotards and tops, the magic is still all there. She doesn't need a top ten record to fill a New York City concert hall — a mild sizzler will do.
Recently, Patti sang at the Beacon Theatre to a S.R.O. crowd, performing several songs from her latest album, It's Alright With Me. The audience was mesmerized not by the popularity of the tunes but by Patti's sheer energy and stage presence. Aside from conveying messages with her smile, Patti helps you read between the lines through her body language — a quivering right hand denotes anxiety or anticipation; a wild gesticulation suggests joy or fierce resistance.
Compared to the fiery atmosphere she created, Patti's commercially successful songs were irrelevant; the all-time chartbuster Lady Marmalade received a relatively cool reception.
Before the evening was over, the entire house was on its feet boogying, while hundreds crowded the aisles or lined the stage for a closer look at the lady who had captured their joys and frustrations in song.
Former LaBelle Sarah Dash captivated a packed house at Xenon's recently. The young lady, who began her solo career with Sinner Man, breezed through a 45-minute set. Sarah's performance has greatly improved since her debut at Reno Sweeney's two years ago. Unlike many acts showcasing in the city's top discos, she did not rely on prerecorded taped music to carry her show — she was backed by a full band. Sarah has successfully turned her album material into a solid stage act.
This is a terrific season for black Broadway performers to take on the city's nightclub circuit. Recently, a number of stars and co-stars from The Great White Way have been packin' 'em in at Les Mouches: Quitman Flood [On The Twentieth Century], Ken Page [Ain't Misbehavin'], Alaina Reed [Ain't Misbehavin'] and Ira Hawkins  [Timbuktu!].
Quitman performed a 50-minute set of original material well-suited to his voice; however, his back-up girls were a disaster. Since the closing of On The Twentieth Century, Quitman has been unemployed.
Ken Page, whose act debuted last year at Reno Sweeney, has revamped his stage act for this engagement. He has changed his back-up singers and diminished their roles. [At Reno's, his back-up ladies had been such powerful singers that at times they threatened to blow him away.] Page is smoother and more relaxed, but his overall act still suffers.
Alaina Reed graced the stage, dishing out hot rock 'n roll that had everybody engulfed in a sea of waving napkins [again]. Alaina made clever use of a little light show that added as much tingle and excitement as the two back-up girls who boogied their fannies off.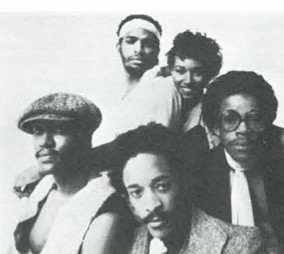 Ira Hawkins, the last of the Broadway headliners to open an act this season, held his 45-minute set afloat single-handedly. Rather shaky on his opening numbers, Hawkins settled in on We're All Alone. Ira made his biggest impact playing the piano and exchanging themes from El Cubanchero with his six-piece ensemble.
Off stage
There are a handful of record buyers who own a collector's item and may not even know it.
In March, RCA Records released a 12 inch disco single There But For The Grace Of God Go I by a relatively unknown group called Machine. It was a spunky, little disco-burner about a family in the Bronx that wanted to move to suburbia to give their newborn daughter a better upbringing. Naturally, the cultural wasteland and hypocrisy of suburban upper-middle class life just didn't sit with the little girl and eventually she turned sour.
On the original recording, the family wanted to move to a neighborhood with …no blacks, no Jews and no gays. When the song took off, pressure was put on Machine and RCA Records to change that particular lyric. Three weeks later, the song was edited and the line then read…"where only upper class people stay"
Put your version on the turntable, and see if you have the original. RCA Records intends to put the uncensored version on the group's upcoming album.
Fantasy Records, the Berkeley based amalgamation of several small pop and jazz labels, may have a hot item in their hands. They recently signed Izora Rhodes and Martha Wash, The Two Tons of Fun backup vocalists for Sylvester, to exclusive recording contracts. Harvey Fuqua, ex-Motown producer and former Moonglow, has them in Fantasy's Studio A, and an album release is set for August.
Fuqua told ROUTES that he plans to use some of the little Motown sounds that were once the trade secrets of Berry Gordy's Detroit hitsville studios.
John Whitehead and Gene McFadden have one more reason to celebrate the success of their song Ain't No Stoppin' Us Now. The tune, the closest thing to an anthem of determination since Kim Weston revived Lift Every Voice and Sing, was chosen as the theme song for the Philadelphia grass-roots movement to oust Mayor Frank Rizzo and his cronies from office.
The singing duo told ROUTES in an interview recently that Kenneth Gamble and Leon Huff, the masters of Philly Sound, have been ignored by City Hall. They couldn't even get in the front door, never mind to see the mayor, Whitehead said of Rizzo's attitude towards the two men who put the City of Brotherly Love on the world's music map. All they got from them were traffic tickets, of which they have plenty''. McFadden confided, Philadelphia police used to lurk outside Philly International's Broad Street office in order to slap parking violations on the slightest offenders, particularly recording stars and studio personnel. Both McFadden and Gamble have spent time in Rizzo's jails for parking violations.
Even though Charles Bowser, the main opposition candidate, may not win this year's mayoralty, Ain't No Stoppin' Us Now will be sung in Philadelphia for a long time to come.
Records
It is comforting to know that the trials and tribulations of Isaac Hayes have not changed the maestro's touch. His latest outing is as touching, seductive and soulful as his classic Hot Buttered Soul.
His treatment of Billy Joel's Just The Way You Are matches the genius of Walk On By almost bar for bar, minus the heavy guitar. The entire first side is living testimony that Hayes — the Black Moses reincarnated — stands out among the many contemporaries who have tried to imitate his inimitable style. There is a pleading innocence and humbleness to his vocals that dispel the mythical images of a domineering superman projected on earlier recordings.
The album's second side rehashes Hayes' classic Shaft into a disco style arrangement, mixed by Jim Burgess, followed by Zeke the Freak and the James Taylor tune, Don't Let Me Be Lonely Tonight.
Hayes, on the liner notes, gives thanks to the Atlanta Botanical Gardens. He must have spent many a tranquil hour in those colorful yet quiet surroundings — time enough to capture its serenity and natural beauty. Isaac Hayes: For the Sake of Love, Polydor PD-1-6164
Diana Ross's problem is that she can't sing disco. In fact, she's unable to sing an upbeat song without her voice thinning out to the point of virtual evaporation — and that's the major problem with her latest release, The Boss.
Broadway writer Jules Styne [Funny Girl] recently said, Diana is fine when she sings ballads, but when she tries to sing disco numbers, it doesn't work. On The Boss album, Diana's voice seems undistinguishable from many of her contemporaries who easily sing circles around her. Personally, I prefer to listen to When The Lovelight Starts Shining Through His Eyes from 1963, when Diana could still sing up a storm. Diana Ross: The Boss — Motown 7-923R1
Linda Clifford, the young lady who learned to sing through the agony of the Catskill's nightclub circuit, has teamed up with veteran Motown arranger/composer Gil Askey. They have produced a two-album set Let Me Be Your Woman, which bubbles and bounces with excitement.
Askey, for years the musical director of the Supremes and later on for Diana Ross, has put together a variety of songs that contain all the ingredients of a seasoned production.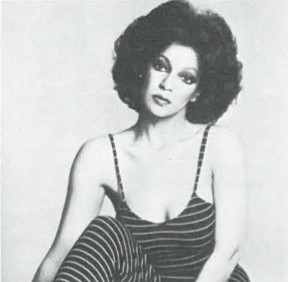 Bridge Over Troubled Water, the Simon and Garfunkel classic, is given sophisticated disco treatment, complete with a variety of percussion, string and horn arrangements. Linda handles the song as skillfully as she does the other uptempo arrangements, especially One of Those Songs.
The only cut of questionable value is Don't Give It Up, one of those talking to the girls songs that are becoming popular again. Unfortunately, Linda's attempt is nothing more than a cheap imitation of Millie Jackson's perfected style. Otherwise, there is enough good material on the album to make this new release a worthwhile and enjoyable dancing record. Linda Clifford: Let Me Be Your Woman — RSO-2-3902
Donna Summer once lamented to Rolling Stone that Los Angeles was all tinsel and that she could find no suffering there. Apparently, in her newest release, she has peeled off the tinsel of Hollywood Boulevard and found a seedy subculture — the bad girls — underneath.
Bad Girls, the strongest cut and title for the album, has thought provoking lyrics, Hot Stuff, a different style for Donna, surprisingly scored simply because she has gone outside  her expected disco repertoire. Actually, the tune sounds like a remake of Rod Stewart's Da Ya Think I'm Sexy?
Donna Summer has come a long way from playing Showboat, with a B-company in Vienna. I am confident that there is still a lot more to be heard and learned from this very talented lady. Donna Summer: Bad Giris — Casablanca 2-7150
The ingredients that make Barry White's style unique haven't changed measurably since he first stunned the music world with his now classic Love's Theme of cascading strings and suspended guitar licks. This latest outing is no exception. It features the Maestro in all his rich, classy arrangements — lush, warm strings, irresistible backbeat, crisp horns — all are his stock-in-trade.
The album's second side is for the most part gentle and laid back as White croons in a soft mellow bass. The first side is overwhelmingly up-tempo and rocks along at a safe 55 mph, while It Ain't Love Babe [Until You Give It] seems to only spin its wheels, the salsa percussion notwithstanding.
There is a sense of timelessness to White's music that should insure this album a respectful amount of success. Barry White: The Message Is Love — Unlimited Gold JZ 35763
Music Box has to be a letdown for the many people who stood up and asked who's that voice, when Shame was released last year. Evelyn Champagne King  — who allegedly was discovered while working as a cleaning person in the Gamble and Huff studios in Philadelphia — has a rich, seductive voice with a resonance remarkable for a woman of her young age. Producer T. Life captured the essence of King in her previous album, which, in addition to Shame, contains the mellow, rocking I Don't Know If I Should.
Music Box, on the other hand, has Ms. King singing in uncomfortable keys, shouting out lyrics instead of letting them roll from her lips with the depth of expression one has come to expect from this artist.
The whole album concept meanders both lyrically and musically, never finding a niche that allows Ms. King to groove. Steppin' Out Parts I and II are below average disco arrangements, but none of the cuts are, for that matter, instant grabbers, or even slow burners. Evelyn Champagne King: Music Box — RCA AFLI-3033
When I was living in Paris Don Byas was  one of my favorite saxophonists working around Pigalle. He is one of many jazz giants who has been an expatriate, at one time or another — one tends to take them for granted —in the United States — until one really listens to their music only to realize what great musicians they are.
This Tribute to Cannonball [so dedicated because Cannonball Adderley produced the session], which features Bud Powell, then also staying in Pigalle, Kenny Clarke and French bassist Pierre Michelot, is all the more moving considering that, since this session, Cannonball Adderley, Bud Powell, and Don Byas have passed away. On Just One Of Those Things, a jazz warhorse, Byas sails over the changes with flying colors.
Bud Powell is said to have been in a period of musical decline then, is nevertheless prodigious, and Kenny Clarke, the father of modern drumming, is his light, spacey, meaningful self. On Jackie My Little Cat, Byas shows his allegiance to the Coleman Hawkins school with a velvety, nostalgic vibrato. Clifford Brown's historical solo on Cherokee doesn't slouch behind, Byas tackles the tune at a triple speed reminiscent of Johnny Griffin's pyrotechnics. With the addition of trumpet player Idrees Sulieman on I Remember Clifford, Good Bait, Jeannine and other compositions, the group sounds like a straight ahead bebop quintet in the best Max Roach-Art Blakey tradition, even though Don Byas is considered a swing rather than a bebop tenorist. Jackie is another beautiful ballad which will probably become a classic in the annals of jazz. Don Byas/Bud Powell: A Tribute to Cannonball. Contemporary Master Series—Columbia JC 35755
Five wonderful artists — Big Maybelle (Mabel Smith), Little Esther (Esther Phillips), Albinia Jones, Miss Rhapsody (Viola Wells) and Linda Hopkins — gospel-tinged vocal delivery reminds us of how germane the blues are to black church music. Equally wonderful musicians lend their support to these ladies: Cozy Cole, Slam Stewart, of Flat Flat Floogie fame, who has sizzling solos, Dizzy Gillespie, Don Byas, Sahib Shihab, Jerome Richardson, Ernie Wilkins and Victor Gaskins. The way the ladies sock it to their daddies and to the music will delight feminists and blues fans alike. These sessions, recorded in the forties and fifties, constitute the fifth number of a series entitled Roots of Rock n' Roll. Big Maybelle, Little Esther, Albinia Jones, Miss Rhapsody, Linda Hopkins: Ladies Sing the Blues — Savoy SJL 2233
Live at the Bee Hive is another collector's item of enormous significance. The Bee Hive is a Chicago South Side club where Max Roach and his group performed on November 7, 1955, seven months before Clifford Brown and Richie Powell's untimely deaths. The tape of that evening's performance used to belong to Max Roach, who had long avoided listening to it so as not to rekindle painful memories. Technically, the sound is mediocre, but the quality of the music largely compensates. Max, Clifford, Sonny Rollins, George Morrow and three Chicago musicians — pianist Billy Wallace, tenor saxophonist Nicky Hill and guitarist Leo Blevins — play standards of the Max Roach repertoire I'll Remember April, Walkin', Cherokee, Hot House and Woodyn' You. Max Clifford and Sonny should have been jailed for being so mean. Sonny Rollins is still my all-time favorite tenor saxophonist and I shudder at the thought of where Clifford would be if he were still around. The sensitive liner notes have been penned by Pete Hamill. Live At Bee Hive, Clifford Brown and Max Roach — Columbia 35965, Contemporary Masters Series
Unknown Session, done in July 1960, is part of a series of many studio sessions organized by record companies to boost their catalogue. Rather than using the full band, Duke Ellington selected six of his best sidemen: Ray Nance cornet, Lawrence Brown trombone, Johnny Hodges alto sax, Harry Carney baritone sax, Aaron Bell bass and Sam Woodyard drums. The material consists of previously recorded tunes such as Mood Indigo and Don't You Know I Care. Duke displays his perfect craftsmanship, once more demonstrating that less is best, and because of the restricted number of musicians, he gets more playing space than he normally would with the big band.
Everything But You starts with a feathery introduction leading to a blues played by muted trumpets; All Too Soon, based on exquisite harmonies, features the wails of Lawrence Brown's trombone; On Something To Live For, Duke reveals what a tasty and inventive accompanist he is; On the lovely A Flower Is A Lonesome Thing, composed by Billy Strayhorn, Johnny Hodges' saxophone almost sounds like a clarinet.
What pleasure it is to hear such urbane and unabashedly sensuous music. This album doesn't deserve a mere five stars but the whole galaxy! Duke Ellington: Unknown Session, Contemporary Master Series— Columbia 35342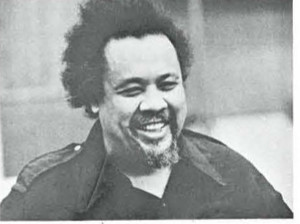 Mingus lives! Mingus: Me Myself And Eye, realized by Mingus alumni, will certainly help perpetuate the legacy of this jolly musical giant in the physical and spiritual sense. The personnel features a bevy of friends such as George Coleman, the Brecker Brothers, Slide Hampton, Larry Coryell, Ted Dunbar, George Mraz, Eddie Gomez, Joe Chambers, Steve Gadd, Danny Richmond, Sammy Figueroa and Ray Mantilla. Paul Jeffrey conducted the session and Jack Walrath did the arrangements and orchestrations under Mingus' supervision and through the use of his notes, and they sound quite faithful to the spirit of the master.
The big band assembled for this date is also in keeping with Mingus' tradition of organizing experimental workshop bands. Three Worlds of Drums unleashes an outburst of primeval forces, horns explode in short phrases under atonal piano runs. The composition consists of an alternance of drum solos and ensembles and ends in a Latin mood. Formerly, Mingus had already flirted with Latin rhythms, especially on his Cumbia and Fusion album. Devil Woman is a spirited blues. The Old Wednesday Night Prayer Meeting sounds like a baptist revival, with vocals, hand clapping and a typically Mingusian 6/8 blues. Carolyn Keki Mingus is a tender ballad featuring an interesting solo by Lee Konitz. Mingus has never produced any music that wasn't  quality. This album does justice to his memory. Mingus: Me Myself And Eye, Atlantic SD 8803
Keep reading this issue – next article