More often than not, the media, whether electronic or print, seems impervious to our needs and feelings. Policies and decisions that affect our lives are made by executive boards who are not representative of society's broad spectrum. However, some encouraging inroads are being forged along the hallways of America, Incorporated. Recently, WABC-TV empowered Candace Caruthers, its former Editorial Director, with a position that will enable her to influence in-house policy. Ms. Caruthers has been named Contributing Producer of the station's live, weekday morning series,  A.M. New York. In her new position, Ms. Caruthers will participate in all phases of program planning and production, as well as supervise the recruitment and booking of talent. She will be responsible for miniseries and remote broadcasts, specializing in segments related to political and community interests. Phil Boyer, Vice President and General Manager of WABC-TV, commented on Ms. Caruthers's move into the programming area, Mr. Boyer noted, "Candy's involvement within the New York tristate area has given her a wide range of contacts and broad experience dealing with key issues and problems facing our region. This will be an invaluable asset to our morning program by giving it a more local approach."
On the other hand, to do battle with America, Incorporated requires a totally different type of talent and attitude. Toughness, broad community support and dedication are but a few of the tools needed when one enters the political arena. Diane Lacey, a name familiar to most activists, is a battle scarred but never-say-die fighter on behalf of the powerless. For the past fifteen years, she has been an activist in health and mental health issues. She also worked as Director of a Comprehensive Neighborhood Health Center in the South Bronx and served as Special Assistant to the President of Health and Hospital Corporation. Her efforts were justly rewarded when she was appointed a member of the Board of Directors of the New York City Health and Hospitals Corporation. [The Board makes policy for seventeen municipal hospitals with approximately 44,000 employees and an annual operating budget of over two billion dollars.] Of her appointment, Ms. Lacey noted that "The Board must make very difficult decisions in the days ahead, and I am prepared to seek solutions which will not compromise quality health care for New York City residents served by the HHC." In addition, she is also the Public Affairs Director at radio station WWRL. In this capacity, she oversees the station's editorial programming and acts as a liaison between the station and the community.
While most of us may be baffled by the complexity of the media, there are a few that walk through its maze with valiance and confidence.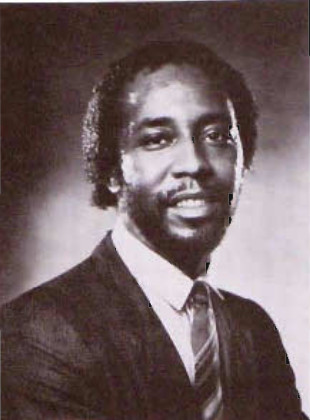 Ken Reynolds is such a man. As the National Publicist for Special Markets at Polydor Records, Inc., Mr. Reynolds is responsible for securing media outlets for all black artists contracted by Polydor. The accomplishment of this task demands from the taskmaster an all-around knowledge of the different facets of the press. It is the possession of this knowledge that enables Mr. Reynolds in his position to become an interlocking link in the chain that holds together the careers of such artists as Millie Jackson, Gloria Gaynor, Isaac Hayes, to name a few. The credentials that he brings to this new post reveal an array of achievements — Associate Director Press Information and Artists Affairs at CBS Records, Account Executive, Howard Bloom Organization, and Vice President, Take Out Productions, Artists Management Firm.
Keep reading this issue – next article