Dark And Lovely
Rising star Debbie Allen was honored at a party hosted by the advertising firm of Petus and Lockhart at the aristocrat of posh places for beautiful people, the Lotus Club. The black tie evening paid tribute to Ms. Allen, who is Dark and Lovely's newest spokesperson. The product, of course, is designed to relax hair without having to use the harsh chemicals of the past. She's now posing for D & L's hair care advertisements in a series of shots that start with the hair wash and end with the star of West Side Story kicking up her dancing heels to a bouncy coif. Other lovelies at the party included Sandy and Robert Tate, Nicholas Jones, Carl Stokes, Percy Hall, Edward Dudley, and, of course, Debbie's biggest fan, hubby Win Wilford.
Camerino Exclusive
A one-time private showing of fashions by famed Italian designer Roberta di Camerino. A Celebration of Thirty Years of Design, was presented at an invitation-only reception at the Whitney museum of American Art. The remarkably fine show included some 40 original drawings, on canvass, of panelled dresses and more than 300 drawings of scarves, spanning the designer's illustrious 30-year career.
Out Of The Kitchen
Pretty Janett Langhart has a new show. The bright and charming talk show hostess of the now cancelled AM New York show on ABC, hopes to corner the market on evening viewers on WPIXTV's Sunday Night, New York, which will be co-hosted by Herman Badillo and Orde Coombs. Actor Calvin Lockhart and internationally known feminist attorney and activist Flo Kennedy were among the many well-wishers on hand for a good-luck party at the Essex House.
The new 90-minute magazine formatted how, slotted for 9 p.m. on channel, will focus on the many trends and ideas that make New York a special place to live. And here's the good news: Janet will definitely be out of the kitchen (that's one of the reasons why she parted company with ABC).
From Hungary With Love
There's a new game in town invented by Prof. Erno Rubik of Budapest—a puzzle destined to drive you m-a-a-d, d-aa-h-ling, according to the inimitable Zsa Zsa Gabor. Hungary's oft-married glamour queen, daughter Francesca Hilton and her famous Hungarian mother, were on hand at Regine's Crystal Room to introduce the new game, simply called Rubik's Cube, the national craze of Hungary, brought to the U.S. by the Ideal Toy Corporation…
A Chic Affair
George Wein, Frankie Crocker, and Chic jointly hosted a cocktail party at the trendy Les Mouches discotheque to announce the 2nd Annual Kool Jazz Festival at the Meadowlands later on this summer. Chic, (I have dubbed them CCC—cool, calm, and collected) looked absolutely dee-vine. WBLS's leading man, Frankie Crocker, made a cameo appearance (Well, they don't call him the Johnny Carson of Radio for nothing), just long enough to introduce the best dressed group around. They are looking forward to a star-studded festival. On hand to drink to that were Joyce Wein, Henry Allen, and many more.
Among The Stars
Speaking of WBLS, the station hosted a benefit party for the American Museum of Natural History at the museum's Hayden Planetarium, coordinated by Gwen Gwyn. Guests with box lunches in hand—served from top hat boxes, no less (boy, that Harriet Pitt has so much class and style), were invited to descend a spiral staircase and mingle in the intimate art deco setting while everybody's favorite, Bobby Short soothed the musical taste with his piano renditions. Phyllis Hyman, the fabulously talented, long-on-looks songstress put the vocal icing on the evening. The guests were also treated to an almost all male fashion show, staged by Kevin and Robert. The room was later turned into a modest disco where I saw the likes of Mr. and Mrs. Charles Ballon, Mare Silverman, Jewel and Gene McCabe, Ruth Clark, Gil McGriff, Pierre Sutton, and others too pretty to mention.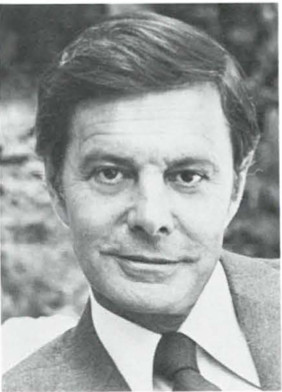 A French Treat
Louis Jourdan is undoubtedly one of the most fascinating exports France has sent us since the Statue of Liberty and Moet Champagne. An established actor of stage, screen, and television, the talented brown-eyed charmer has been hired by Canada Dry to convince us of how America Sparkles with his favorite sparkling water, Canada Dry Club Soda. The new campaign was launched during a champagne breakfast at Windows on the World, hosted by Letitia Baldrige.
Keep reading this issue – next article