Lee Dobson's inspired Traditional New Year's Day Celebration in New York City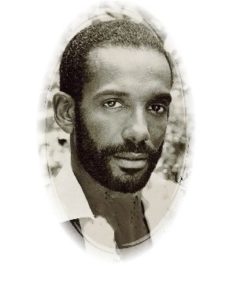 Approximately 30 years ago, I moved to New York City, like so many others, to pursue my dreams in the greatest city in the world. About 25 years ago, I was fortunate enough to work with one of the most influential people in my life who became not only a colleague and a friend, but also a mentor…Lee Dobson.   The year we met, Lee invited me to his home on New Year's Day to participate in an annual event that he hosted, and I graciously accepted. I had no idea what a profound impact that invitation would have on me.
In addition to being a phenomenal cook, which meant we had an amazing meal, Lee told the story about why he held this event each year and the significance of the meal we were eating. He also said, "Once you're invited, you have a standing invitation every year!" Sadly, we lost Lee 8 years ago, he's gone on to join the ancestors, but the last thing he asked of me was that we continue the tradition and in the oral tradition of many African cultures, pass the story on to all the children we have had, will have, and anyone else we invited into the circle. As he asked, we have continued his tradition and I have been participating in this for the past 25 years, except we now share who hosts the event, we share the cooking, and I now tell the story.
Before the meal and before the prayer, he would tell us all why we were in the room. Here is the story he told:
During American slavery times, the only day the slaves did not have to work the fields in a 365 day year was New Year's Day. The master would throw the butt of the pig from the meal they fixed for his family to the slaves and tell them they could have it and they could get some vegetables from the garden they tended for him and make a meal for themselves. Being the tenacious people we are, always turning nothing into something, we made a meal that not only fed us, but continues to have meaning till this day.
The following items were "Must haves" on our plate:
RICE – to guarantee we would have a clean, warm place to lie our heads this year.
CORNBREAD – for the golden moments life has in store for us this year.
HAM – to make sure we live off the fat of the land this year.
CANDIED YAMS – for the sweet moments life has in store for us this year. There are pineapples and rum soaked raisins in the yams (started long after slavery I'm sure) for the surprises life has in store for us this year.
BLACK EYED PEAS – for the coins we will make this year.
COLLARD GREENS – for the money we will make this year.
Regardless of our dietary restraints, we all ate all of the above to honor our ancestors and to make sure we start the New Year off with an abundance of hope for health, happiness and prosperity.   The tradition continues for me and my New York friends, who are now my New York family. We honor our ancestors, including Lee, who watches over us and guides us every New Year's Day.
So make yourself a meal with the aforementioned items and have a wonderful and prosperous new year. And if you're in the New York City area on New Year's Day, know that we are always celebrating this African-American tradition! Thank you Lee Dobson!