When Ali Baba shouted the magic words Open Sesame,  he opened the door to many treasures. In keeping with the same idea, Carole Bythewood named her beauty pageant productions Sesame, hoping to unleash those special treasures that are in every girl and boy who participates in the Little Miss Sesame Beauty Pageant, the Miss Teenage Sesame Beauty Pageant, and most recently, the Master Sesame Pageant.
Carole, an attractive woman in her own right, was looking for a vehicle to produce character-building activities for young people when she conceived of the Little Miss Sesame Beauty Pageant four years ago. The world of beauty and fashion has permeated her life so, it was no surprise that she chose this medium to achieve her goals.
Individuality, creativity and self-confidence are sought from each child participating; the winning comes in the very beginning just from your youngster's willingness to try. The competition, though friendly, demands hard work and dedication not only from the contestants, but from the parents as well.
The Little Miss Sesame Beauty Pageant is for girls aged 5 thru 11 years. The girls compete on the basis of poise, originality, charm and queen-style modeling. Three outfits are needed, one for each segment of the program. For the introductory routine, a little girl can wear any outfit she might like. The outfit for the creative segment is to be one that will let her display her vivid imagination. The third outfit, of course, is the traditional long dress or gown for the long walk up the aisle. Miss Teenage Sesame Beauty Pageant is for girls aged 12 thru 15 years. The teenage girls have an extra category in their competition, that of talent. The teenagers need only have two changes, an introductory outfit and a gown or long dress for the closing ceremony. The girls must bring their own music, records or other accompaniments for the talent segment.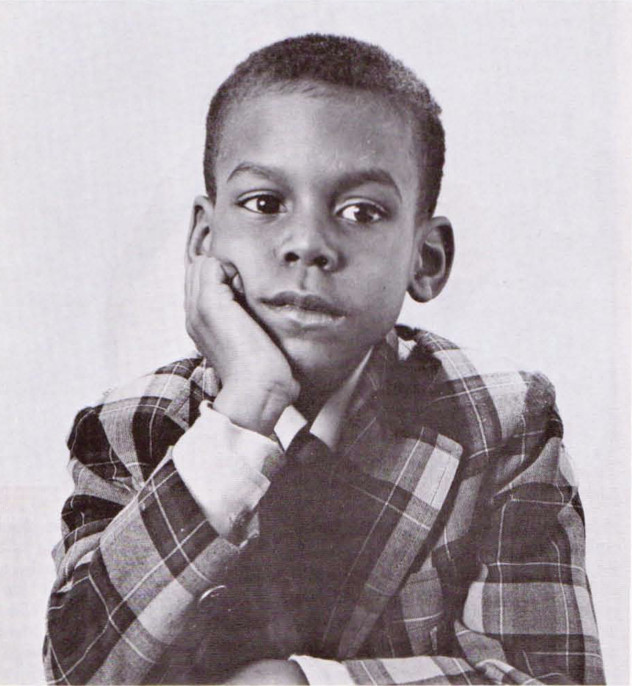 When it comes to beauty pageants, the male has most definitely been overlooked. Fortunately, Carole has remedied that by having presented the First Annual Master Sesame Pageant in April of this year. This competition is for boys aged 5 thru 11 years. It is structured after the Little Miss Sesame Pageant with the emphasis on individual charm and originality.
Recruitment begins several months prior to the events. Contestants must be within the proper age categories for the pageants they are applying for. Contestants should be New York residents or should reside in close proximity. There is a $15 registration fee per applicant, which pays for basic pageant training [Carole describes this training as giving pageant guidelines, but leaving in the natural ham.], the contestant's picture in the program journal and guest invitations for a wardrobe assistant and one parent. When I mentioned earlier that the parents work too, I meant just that. Cooperation is the key to any successful endeavor. Each contestant, with the aid of his or her parents, is responsible for 10 guests and two pages of advertising in the program journal. Ten, mind you, is not a limit, it can be a starting point.
The spirit of the pageants brings out all sorts of creative energies. Bundles of this energetic creativity is what you see in the Sesame Models. The young models range in age from 6 to 13, and they provide the pageant with all its featured entertainment a matter what the production number, you have not seen it performed as you will see it performed by the Sesame models. They are comical, lovable, musical and just plain uplifting. The pageant winners automatically become Sesame models, while certain other contestants are selected to be Sesame models. The models do a lot of community work performing for one benefit or another. They have performed all over the New York State area, taking with them their own brand of humor, style and warmth. As individuals, some of the models have received professional modeling and/or acting assignments.
The Bythewoods, a family of four, includes Carole, her husband Reginald W. and their two children Regina and Reginald C. All four are active members of Sesame Beauty Pageant Productions. Carole's modeling disciplines are reflected in her offspring. Both Regina, model and instructor, and Reggie, actor and model, are poised and self-confident. Papa Bythewood is the man behind the scenes mostly, coming out only to m.c. the various pageants, but working, nevertheless, diligently to help his family achieve their goals. You might say The Sesame Pageants are one big family affair. Families in the audience, and the community merchants, by offering their sponsorship, serve as a supportive family for the productions.
The gala events of Littie Miss Sesame and Miss Teenage Sesame take place October 1 and November 5, respectively, at New York's Statler Hilton Hotel. The winners receive a trip for two to Disney World in Orlando, Fla., two Barbara Blackwood Dance Studio scholarships, clothes, bicycles, trophies, other prizes and an experience that will stay with them always. Trophies are presented to all contestants because all are winners in their own special way. There is all the pomp and majesty of Miss Black America but there is also a feeling of being at home watching your young ones ham it up. The children miss none of the frills of a grown-up pageant because Carole has luncheons and parties given in their honor. The children get totally swept up in the excitement of the pageant, with fun and more fun being the order of the day. Children in the audience also have a wonderful lime watching their peers, cheering them on, sharing their joy. They have excellent representation in the three reigning nobles: Sareeta Whitfield, 10, talented and charming far beyond her years, is Little Miss Sesame 1977-78. John Marc Morris 7, was crowned the first Master Sesame this April. John had some very stiff competition but in the end his grace, good looks and clever interpretation of John Travolta won out. Renee Butler is Miss Teenage Sesame. Renee is 14 years old, willy, talented, attractive, personable — all the attributes needed to compete for Miss Black America in a few years.
For further information contact: Little Miss Sesame Pageant productions, P.O. Box 110, Riverdale, N. Y. 10471
Keep reading this issue – next article