Carnival in Trinidad is a colossal spectacle that is not easily described. To witness colossal spectacle that is not easily described. To witness it is a thrilling adventure; many call it the most unforgettable experience of a lifetime, as exhilarating as it is beautiful.
Carnival is so popular there that if you plan to go, your best bet is to reserve a flight and accommodations well in advance— a year is advisable — then spend the twelve-month wait recanting tales of previous visits. It's all part of the fun!
Calypso: Just after Christmas, Calypsonians open tents, where they sing and play the best of their material. The Calypsonian is a versatile creature, with a knack for communicating with the audience. The Mighty Sparrow and Lord Kitchener are the big names. But others like Shadow, Calypso Rose, The Mighty Chalkdust, Singing Francine, Lord Relator, Stalin, Explainer, Lord Pretender also are superb Calypsonians.
Calypso demands a great deal of historical and local research and a more than passing acquaintance with events of importance — for the Calypsonian can sing extempore on any given subject. Often the lyrics are political and bitingly sarcastic, especially when aimed at the government or the foibles of the people.
The Calypsonians become fiercely competitive at Carnival; each hopes that his/her tune will be chosen as The Road March, the tune most played at Carnival.
The Spirit of Carnival: The Sunday before Carnival is tense with excitement. Almost the whole day is spent putting last minute touches on the dazzling and diverse costumes. By Sunday night, the spirit of Carnival has taken over completely. In virtually every public hall and in hundreds of private homes, natives and visitors alike are "feting" — we call it "partying."
As Monday morning, or J'ouvert dawns, the streets of Port-of Spain overflow with people in weird costumes. This is Ole Mas.
Masqueraders and the unmasked alike are all going to "jump up." They are yelling, singing, and dancing in the street to the beat of the pan (steel drum), the brass orchestra or whatever other music there is. Even the most timid "go jump up."
Everybody jamming, movie to de beat
Even little children jumping on de street
If you lose your woman inside ah de band
Continue de jamming grab another one.
—Calypso Rose
The king and queen of Ole Mas are chosen; and from this point, Carnival goes into high gear, infecting everyone with wild excitement.
To the uninitiated, the scene is a strange phenomenon. But even the staid and the dignified can't resist taking part in the revelry. By late morning, after the crowning, the crowds have thinned considerably. The revelers have gone in groups to private homes and restaurants for breakfast and heated debates over "who was better than whom."
After breakfast, it's off to catch a bit of sleep before the evening activities begins. (Prepare to sleep as little as possible during Carnival. In fact, the senses are so excited, you won't be able to sleep.)
Monday wears on, and the more sophisticated bands appear, dancing down to the Grand Savannah for judging. Afterwards, it's off to another fête.
On Tuesday, the spectacle and expectancy is greater. Excitement fills the entire country and streets become densely packed with masqueraders and spectators. The excitement is bewildering.
By Ash Wednesday, there is not a masquerader to be seen. Carnival has ended and preparations immediately begins for the next year's event.
Accommodations: The hotels of  Trinidad & Tobago range from standard to luxury. The top-rated hotels are the Trinidad Hilton — known as the "upside down Hilton" because the entrance is on the top floor and the Holiday Inn. The Hilton has 442 rooms, all air-conditioned with balconies. There are two restaurants, bar, banquet and conference facilities, swimming pool, tennis courts and a shopping arcade. The Holiday Inn has 224 rooms, 9 junior suites, 2 executive suites, pool, shuffleboard. There is a beauty salon, shopping arcade and two large restaurants, one of which rotates slowly, giving you an excellent view. Package trips that include airfare and hotel rooms are economical. If you make separate arrangements, hotel rate sheets are available from the tourist board.
But if you can't make hotel reservations, don't despair. There are hundreds of guest houses, and the warm, friendly Trinidadians open their homes to visitors.
Travel: Located about 2,000 miles from New York, Trinidad is serviced by BWIA, Air France, Pan American, KLM, and VIASA. Ask the airline agent to list the stop-over cities and to explain unfamiliar airport rules. Usually on long travel breaks you are free to roam, but occasionally you will be confined to the airport. Non-stop flights from New York take about four hours.
Both inter- and intra- island transportation are well-developed. The Piarco International Airport is 18 miles from Port-of-Spain, and taxis to the city are inexpensive. Look for the letter "H" on license plates.
Local buses in Port-of-Spain and San Fernando run every 15 minutes, and buses linking towns and large villages run every hour. The main terminal is on South Quay, Port-of-Spain.
There are many places where you can rent a car. However, unless reservations have been made in advance, it's almost impossible to rent during Carnival. If you get one, remember they have right hand steering wheels for the left hand-side-of-the-road driving.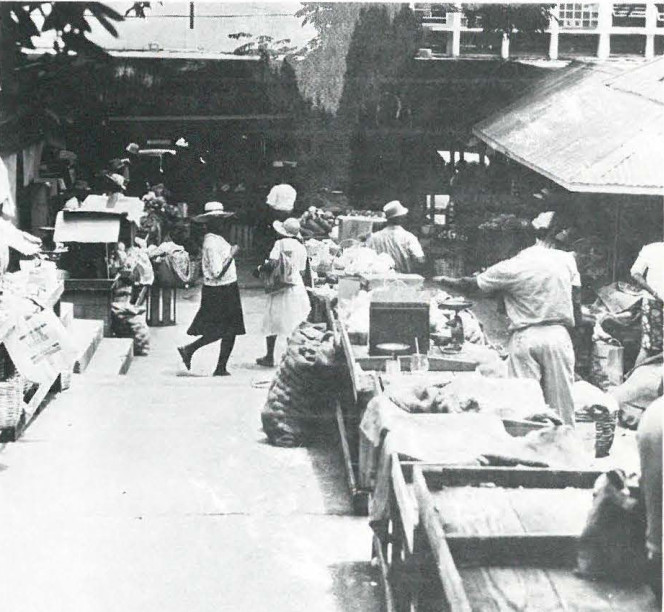 Trinidad & Tobago Air Services operate daily flights between the islands for about $15. Steamers sail five days a week and cost about $6, but sailing time is six hours compared to a flight of 20 minutes. A round trip between the Islands is included in your original ticket to Trinidad if you request it when reserving your seat.
Weather: The weather in Trinidad at Carnival time is delightful. Tropical, with trade winds year round, rainfall is brief. Heavy showers are dried by the sun in no time. Take lightweight clothes and a wrap or jacket for evening.
Shopping: Take along shopping money for your Carnival trip. Watches, jewelry, perfumes, crystal and cameras from all over the world are sold inexpensively at duty-free shops. Even Panasonic and Sony radios and tape recorders are a good deal. Visit Independence Square in Port-of-Spain for beautiful, locally made leather work and art. US residents are allowed to buy $100 worth of duty-free goods, including a quart of liquor. Families may pool their limits.
Trinidad & Tobago Tourist Board • Suite 712-14 • 400 Madison Avenue • New York, NY 10017 • (212)838-7750
National Car Rental • Radisson Crown Reef Hotel • 63-98571 Tobago Avis • Scarborough • 63-92580
Tobago Hub Travel • 44 New Street • 62-53011 • Trinidad
Candia Car Rentals • 75 Tragarete Road • 62-22061
Trinidad Carnival Development Committee • 76 Queens St. • 62-37510 • Trinidad
Keep reading this issue – next article