During the past decade, one periodically heard that jazz was agonizing. Indeed, after the Free Jazz explorations of the 1960s and the early 1970s, many wondered where jazz could go, and if it still had a future.
Early in its history, jazz had truly been the music of black people, music for loving, for funerals, for parades, music for getting down and partyin'. Bebop alienated a part of the black audience which turned to soul because it could no longer dance to the new music. Free jazz, despite its black power overtones, further alienated the black community because it did not swing. Instead it enticed white intellectuals, in Europe especially, where its political rhetoric was mistaken for its musical content, and where every dude with an Afro and a dashiki was hailed as a cult hero. Of course, musicians who heard periodical announcements of jazz's impending doom secretly laughed and waited out, knowing that America's strongest artistic expression could simply not die out overnight because the tide had turned. Talent was always there, most often shamefully unemployed. It was just a question of opportunities.
Jazz's current renaissance, largely attributed to the popularity of fusion, has proved musicians right. Fusion well symbolizes the eclecticism and the economic concerns of our times. While for many years jazz followed a linear evolution, first New Orleans, then Chicago and Harlem, then swing or middle jazz, then bebop, Latin and free, jazz has now become polymorphous. Each style has its fervid practitioners who staunchly defend it as the only legitimate jazz. On Paris's Place de la Contrescarpe, jazz means Louis Armstrong or Sidney Bechet. In Soho it means Anthony Braxton or the Art Ensemble of Chicago. For the majority of fans throughout the world, jazz usually means bebop, unless preceded by a New Orleans, middle, Latin? or free label, because most contemporary jazz is still derived from the innovations of Bird, Bud Powell and Dizzy Gillespie. For discerning listeners though, jazz encompasses all these styles, because one can only appreciate jazz with a strong sense of its history. But in New York as in London, Tokyo or Paris, clubs cater to all tastes. Manhattan's Eddie Condon attracts the New Orleans crowd, The West End middle jazz fans, the Axis Gallery in Soho and the Public Theater free jazz enthusiasts. To a certain extent, jazz's limits are also blurred. For instance, Nina Simone is usually considered as a jazz performer while Roberta Flack and Al Jarreau reach the pop market.
Jazz purists claim that fusion has betrayed jazz. But, in America especially, jazz has more often been treated as showbiz than art and musicians forced to be entertainers. Many jazzmen make their real living by playing commercial music: jingles, Broadway shows, cocktail lounges, muzak, rock and soul, of which this country is an avid consumer. Record company executives agree that fusion is successful and that for jazzmen willing to cross over, it can mean appreciable financial rewards. Fusion is easy listening and may well replace rock, which is starting to stagnate. The gusto with which sleek and polished fusion has been jumped upon is also a compensation for the economic difficulties we are going through. Fusion is the music of the upwardly mobile and through fusion, jazz is experiencing a process of gentrification so far unheard of.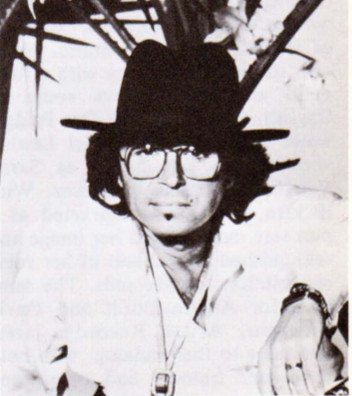 With Bitches Brew, which sold over a million copies in 1970, Miles Davis first demonstrated that a serious black musician did not have to put record companies in the red. After him, Herbie Hancock's Headhunters, which went gold in 1974 and George Benson's Breezin, which passed the three-million mark two years later, opened the sluices for the crossover flood.
Crossover is becoming the largest jazz idiom with an increasing roster of musicians such as Herbie Mann, Chuck Mangione, Deodato, the Brecker Brothers, Earl Klugh, Flora Purim, Billy Cobham, Ralph McDonald, Roy Ayers, Bob James. Elektra (part of the Warner-Atlantic conglomerate), has a special Jazz Fusion department including Gilberto Gil, Lee Ritenour, Michael White, Oregon and Dee Dee Bridgewater, which it calls A Division of the Future. Originally, Gilberto Gil was one of Brazil's foremost exponents of Bahia's traditional music. He is now touring the country with a funk band and singing love songs in English. Originally, Dee Dee Bridgewater was Thad Jones-Mel Lewis's vocalist and was hailed as Sarah Vaughan's possible successor. With Elektra, she is now marketed as a pop star, has vamped her image and relinquished a good half of her vocal capabilities, but she sells. The same goes for Angela Bofill and David Valentin, Arista Record's latest additions to their catalog, who both have jazz training and chops and could become successful jazz artists, but have chosen the greener pastures of fusion. Arrangers like Dave Grusin and Bob James are masters at covering the music with a lush orchestral coating heavy on synthesizers, which are cheaper than strings but, like everything synthetic, never replace the beauty of the real thing.
Economic considerations being the prime movers in the music industry or business (the terms are highly significant), executives are constantly seeking the right gimmick or angle which will corner a new market. To offset the tremendous costs of producing and promoting fusion albums, artists under contract with recording companies have to go on extensive promotion tours, exactly obeying the executives' dictates and trying to project on stage an image of sleekness reflecting that of their album. While nearly impossible in jazz, sale of 100,000 is paltry in fusion and only by building up superstars can record companies expect to reap huge profits, to wit the Bee Gees, whose Saturday Night Fever album sold 40 million copies internationally. It is therefore not surprising that the ads for Ahmad Jamal's new record: One, should boast that the record placed No. 3 on the Pop Album Chart.
That music is now run by accountants explains the general blandness of fusion. The word fusion itself implies the idea of an outpouring of magma resulting from the melting of strong elements and like Pompeii, we are getting buried under this magma. Crossover always implies the crossing of musicians of different ilk over to the neutral pop side, never the reverse effort to cross over to foreign but authentic forms of music.
Thrown into one common mold, Latin music, jazz, classical, folk music and pop all become an undistinguishable formula with the same predictable funk riffs achieved in the mixing process. Fusion detractors like Betty Carter also claim that the heavy electronic equipment often serves to make up for young musicians' lack of training and ignorance of jazz roots, and that while fusion might have made polyrhythms popular, it has not achieved any significant harmonic discoveries.
The disco monster, also beckoning jazz and Latin musicians (Mongo Santamaria and Candido among others) has hurt live music. The rationale behind fusion/disco is that one must give audiences what they like. The truth is that producers artificially create needs in the public, which do not correspond to any popular culture, hence the shallowness of the music. Disco has sold gigantic portable radios but will probably be forgotten ten years from now.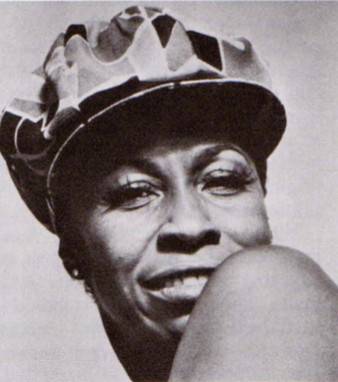 Disco has the merit of having for the first time brought rhythm, no matter how elementary, to middle America. Ornette Coleman defends disco because, despite the hype, it has sanctified dancing. And several jazz musicians involved in disco argue that behind the dum-dum beat, they can still do pretty much what they like. It's almost like playing with a metronome. But artists wind up convincing themselves that if | they want to keep up with the times, they have to jump on the fusion/disco bandwagon. WKTU and WABC are practically entirely disco, WRVR, the jazz station gone fusion is also threatening to go disco, which is called the emerging format. Disco deejays are looked upon as goldmines and former Latin deejay Paco Navarro, once ditched by his old radio station, became No. 1 in the nation since WKTU went all disco.
Defenders of crossover and disco argue that it is the only way of exposing American audiences to new sounds. Record companies further explain that by starting with fusion, listeners will be drawn to purer jazz. If a mainstream musician succeeds with a fusion album, his new fans might be inclined to later buy his jazzier releases.
While not as spectacular as that of crossover, mainstream jazz is also enjoying a healthy growth. A few years ago, when approached to distribute unknown but talented jazz artists, Ahmet Ertegun answered that Atlantic was only interested in discovering the new Rolling Stones, yet the company has been standing behind its recent Charles Mingus tribute. Also, not all fusion attempts have been successful. Some have alienated loyal jazz audiences. Tony Williams has returned to jazz. In Latin music, Ray Barretto has returned to salsa. Only a handful of musicians like Sonny Rollins and Cedar Walton are able to record with funky bands without losing their individuality and can revert to playing mainstream jazz whenever they feel like it.
To produce mainstream albums costs one-tenth of what it costs to produce fusion albums and record companies can develop a sound jazz catalog at relatively little cost. Xanadu, Artists House and Inner City Records are some of the companies dedicated to the promotion of quality jazz. Last year, Warner started a jazz department, and rereleases of jazz giants are issued by almost every major company: Verve, Prestige, United Artists (which has acquired Blue Note and Pacific), Columbia, Arista (which has acquired the Savoy catalog and distributes artists like Wild Bill Davidson, J.J. Johnson and Kenny Burell), Salsoul (which has acquired Bethlehem's catalog, including artists Dexter Gordon, Bennie Green and Johnny Hartman). College radio stations such as WKCR had been the last outposts for uncompromising jazz. Recently, Jazz Alive, the Billy Taylor-sponsored program on National Public Radio, which is located in Washington, proved to be one of the most popular syndicated programs on non-commercial radio.
Despite fusion, there is still a majority of musicians with roots in bebop and beyond, who refuse to compromise: people like Mary-Lou Williams, Barry Harris, Dizzy Gillespie, Dexter Gordon, Johnny Griffin, Philly Joe Jones, Abbey Lincoln, Max Roach, Frank Foster, Ernie Wilkins and at a recent NARAS meeting in New York, Percy Heath blasted fusion musicians for bastardizing the music. Some dedicated musicians in black pockets of the nation like Jersey City, Newark, Watts, Harlem and Brooklyn have also been striving, under the guidance of dedicated men like Bill Barron and Reggie Workman from Muse in Brooklyn and the staff of Jazz Interactions and Jazzmobile, to perpetrate a strong, unadulterated form of jazz. I am thinking of relatively young and unknown musicians like saxophonist Guillermo Valentin in Brooklyn and reedman/flautist Bill Cody from Jersey City, who should be making the front page.
Colleges have also been the keepers of the flame. All over the nation, artists like Max Roach or Nathan Davis are or have been busy teaching the black musical tradition. Rutgers University, with Larry Ridley, Kenny Barron, Ted Dunbar, Paul Jeffrey and Freddie Waits on its staff, has one of the best jazz departments in the nation. Recent activities included tributes to Tadd Dameron, Mingus, Bud Powell, Sonny Rollins and Lee Morgan, and a concert with Machito and his band.
Fusion or not, mammoth jazz festivals such as Newport and Monterey have always remained major attractions. Abroad, travel agencies charter special flights for Newport, or at least regularly include it in their American packages. The Guadeloupe's Club Mediterranee, which has also organized a major jazz series for its own is gaining international repute. Another cheerful event has been Jazz's official tribute by The White House, where jazz was hailed by President Carter as among our national treasures. Mary-Lou Williams, Cecil Taylor, Mingus, Ornette Coleman, Sonny Rollins, Dizzy and Sam Rivers were among the artists invited, and Bobby Short has just performed there at the special request of the President.
With the new enthusiasm for jazz, singers like Alberta Hunter and now Maxine Sullivan, currently performing on Broadway with rave reviews have been discovered by new audiences. Jazz has also triggered a spate of jazz-oriented black musicals like Ain't Misbehavin' and Eubie!, as well as, the blossoming of tap dance, with masters of the idiom like Chuck Green, Honi Coles, Bubba Gaines, Buster Brown and John Bubbles, and jazz pianists discover that the best way of strengthening their left hand is to practice ragtime and boogie-woogie.
Free jazz not only has survived, but has evolved towards what Stanley Crouch calls Freedom Swing, that is to say that while keeping the new ground conquered in the sixties, free jazz has incorporated some traditional elements of black music. Tired of playing for small coteries, avantgarde musicians have tried to reach back to the people. Archie Shepp spearheaded the movement by incorporating R&B and Ellingtonia to his repertoire. Most avant-garde artists come especially from the Midwest: Chicago and Saint-Louis, where the AACM maintains branches, and, to a lesser extent from the Southwest, but it is in New York that they have best been able to gain national exposure. Anthony Braxton has reached star status and Sun Ra has appeared on the Saturday Night Live show. Some of the free jazz musicians most spoken about in recent years include Steve McCall, Leroy Jenkins and Sirone, who formed the wonderful Air trio, Oliver Lake, Richard Abrams, Jerome Cooper, Ahmed Abdullah, Hamiet Bluiett and the famous Art Ensemble of Chicago. The Art Ensemble, which first gained fame in Europe, combines theatrical with musical elements, and rejects the term jazz in favor of Great Black Music. The group consists of Roscoe Mitchell and Joseph Jarman (reeds), Lester Bowie (trumpet), Malachi Favors (bass) and Dom Moye (percussion). Roscoe Mitchell, one of jazz's most individualistic creators, has been experimenting with sounds reproducing those of the human language. This summer, he will be teaching in Woodstock, along with vibist Karl Berger and trumpet player Leo Smith.
The broad spectrum of jazz also includes Latin jazz, with musicians like Willie Bobo, Ray Mantilla, Patato Valdes and Irakere and even contemporary music is moving in directions very similar to those of jazz. Steve Reich and Phillip Glass have borrowed extensively from nonwestern music and I recently heard a piece by Glass which reminded me of the Pygmy music used by Herbie Hancock in his introduction to Watermelon Man.
While jazz influenced many classical composers, from Debussy to Aaron Copland, jazz often aroused the scorn of classical purists. I remember a well-known concert pianist, dismissing Art Tatum with the same contemptuous swipe with which he would have dismissed punk rock or Liberace. Conversely, classical music was often looked down upon as deadwood by jazz musicians, and that brings to my memory what Willie the Lion Smith once said to Gershwin at a Park Avenue bash: Get up off that piano stool and let the real players take over, you tomato. Now that the expression world music is on everyone's lips, young musicians are often eager to become equally fluent in jazz, Latin and classical music, thus finally bridging what Virgil Thomson calls the chasm between pop and classical styles. Another manifestation of the eclecticism in music: Downbeat Magazine, formerly exclusively devoted to jazz now calls itself The Contemporary Music Magazine and reviews from Captain Beefheart to John Cage and Henry Mancini.
While black radio stations keep playing mostly soul music or soul oriented disco, jazz, at least fusion jazz, has the potential, because of its funkiness, of gaining back a vast black audience. While the West Coast, with its numerous studio work possibilities, has attracted an important number of jazz musicians, jazz still thrives in New York. If many clubs closed, others have sprung up to instantly take their place. Last February, Lester Bowie was able to put together a fifty-piece orchestra for a concert at Symphony Space on Broadway and Saint Peters Church, the official temple of jazz located on Lexington Avenue at 54th Street, maintains an audience of jazz faithful with its weekly Jazz Vespers and Jazz Concert series.
Perhaps fusion will finally saturate the market, but jazz will always be there, for
It Don't Mean A Thing If It Ain't Got That Swing. Music On My Mind. By Willie the Lion Smith & George Hoefer. Da Capo, New York, 1978, p. 226.
Keep reading this issue – next article