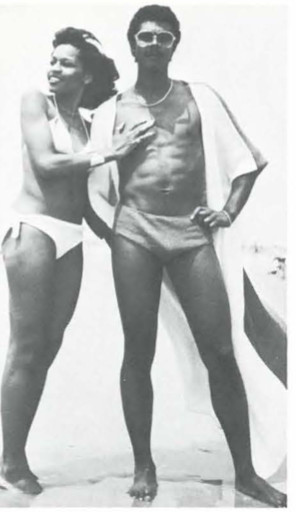 Guys remember the days when you had to rack your brains for excuses to approach the blanket of some gainly gal? How many times did your watch stop working? Now, clad in one of Maxine Davis's stylish, sexy set of trunks, you'll be making time in no time.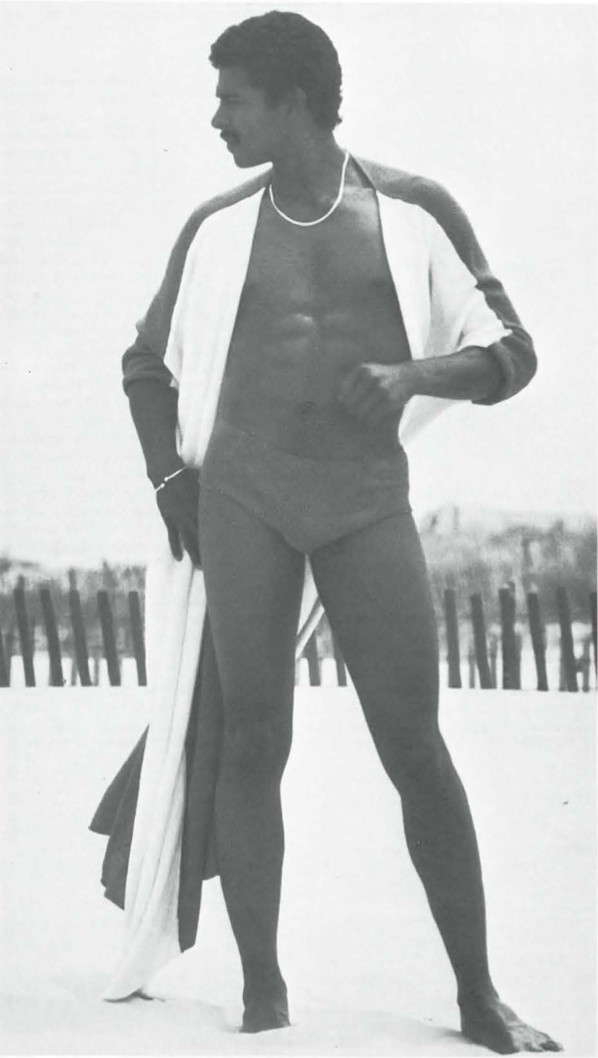 And girls, remember the times when pretending not to know how to swim attracted helpful males always willing to assist a lady? And remember walking up and down the shore — to the beach, to the snack bar, back to the beach, to the water, then to the ladies room and back to the beach again and so on and so on, just to get his attention? You've probably tired before he noticed you or developed a muscle cramp in your legs. And how about pretending to drown or really almost drowning, only to be in the arms of some handsome lifeguard? Well, your beach days can be brighter, and a whole lot less exhausting, from now on.
If you can't swim, don't worry about it — wearing a Maxine Davis bathing suit, you'll probably never reach water anyway. If you want to take a dip, have no fear of drowning. The lifeguard and all other males on the beach — be it men or boys, married or single — have had one eye [if not both] on you from the moment you disrobed.
Maxine Davis's designs include a one-piece bicentennial diaper, two-piece diaper, tank, tube, or halter top, or her latest The Whisper, which speaks for itself. For further information contact Maxine Davis through Mocha Noir, Inc., 2347 Tiebout Avenue, Bronx, NY 10458.
Keep reading this issue – next article