A host of well-wishers are gathered backstage at Dick Clark's Westchester Theatre in Tarrytown, N.Y., waiting feverishly for the entrance of Dionne Warwick. We had all just witnessed well over an hour of flawlessly performed contemporary music spanning eighteen years of recorded memories and present glories. It is indeed a special occasion. Dionne had been presented with two Grammys in Los Angeles the day before, and had now completed her opening night on the East Coast — and it was February 29th, which only occurs once every four years. Those gathered with me agree: a song stylist like Dionne Warwick is an even greater rarity.
It has been a mere 48 hours since Dionne stood before millions of television viewers to be presented with Grammy Awards for the pair of biggest hits of her amazing career — I'll Never Fall In Love This Way Again and Deja Vu. The room is cluttered with so many congratulatory bouquets and floral arrangements, that the air is thick with their fragrant perfume.
Suddenly and without announcement, the door swings open and in strides Dionne, looking every ounce a star. Appearing poised and confident in a brown skirt and an elegant silk blouse, she has a glowing aura of style and charm about her, she immediately flashes the beaming smile of a triumphant heroine.
I immediately ask her what it feels like to win two Grammys in one year. "That has to have been the most emotional evening of my life," she exclaims. "I don't remember ever being that excited other than two other times in my life — and both of those times were the births of my two children."
With the phenomenal track record of two decades of solid gold recordings, Dionne Warwick is one of the most universally respected and accomplished vocal artists in the business. Her latest hit album, Dionne, is well on its way to the million-selling status of certified Platinum. Brilliantly produced and arranged by Barry Manilow, this album has revitalized Dionne's career, making her hotter and finer than ever before. As Manilow puts it, "Dionne is such a fabulous singer, she could sing the wallpaper and it would be a hit!"
Her next album, which was produced by Steve Buckingham, who brought us Alicia Bridges's hit, I Love The Nightlife, is due for release in May. The album, however, is rumored to be preceded by a much talked about Warwick/Manilow duet single. Although the contracts have yet to be signed, Dionne is being pursued for a co-starring role in the movie version of the Tony Award-winning musical Purlie.
Despite the current fame, Dionne has seen her career reach dizzying heights in the 1960s and watched it wander aimlessly out in left field in the mid-1970s. In fact, there had been a period of time when it appeared that fame and fortune had completely walked on by.
Born Marie Dionne Warwrick in East Orange, New Jersey, her interest and knowledge of music is deep-rooted. Dionne's mother, Lee, was the manager and member of a gospel group, The Drinkard Singers. It was here that Dionne gained her first musical experience as organist and vocalist.
While studying at the Hartt College of Music, she formed her own little trio, The Gospelaires, with sister Dee Dee and a cousin. Occasionally, she continued to work with her family and her aunt, Cissy Houston. But it was while doing backup work for The Drifters on a tune called Mexican Divorce, the song's yet-to-be-known composer, Burt Bacharach, heard and fell in love with her voice. As Bacharach says, "I couldn't help noticing her. Dionne had something — it was there when I first met her: a kind of elegance, her flow and feeling for music."
Almost immediately, Warwick went to work cutting demonstration records for Bacharach and his partner, lyricist Hal David. She was paid $40 a song. Two of the early songs that she cut became hits later for other singers. One Less Bell To Answer brought kudos for the Fifth Dimension, and Close To You spelled success for the Carpenters. The Warwick/Bacharach/David team soon caught the attention of Florence Greenburg, the president of a small gospel recording label, Scepter Records. A contract was signed and a first tune, Don't Make Me Over made it to the top ten by December of 1962. The next two years saw unprecedented success as Dionne's lush voice produced hit after hit that topped the charts. Songs like Anyone Who Had A Heart, Walk On By, You'll Never Get To Heaven, Reach Out For Me, and A House Is Not A Home are classics today. By 1964, Dionne had achieved world star status, as the legendary Marlene Dietrich introduced the young lady from East Orange to a packed house at the famed Olympia Theatre in Paris, France.
During the 60s, Dionne became the most listened to female voice on the airwaves.
Seven times she was nominated for a Grammy and won the award in 1968 for Do You Know The Way To San Jose and again in 1970 for I'll Never Fall In Love Again, recorded one year after her motion picture debut in Slaves with Stephen Boyd.
However, a dismal dry spell was just around the corner. Urged by the famous author and astrologer Linda Goodman, ('Sun Signs'') Dionne added an extra letter to her last name to become known as Dionne Warwicke. The move was designed to garner extra luck. Says Dionne about that extra vowel, I know this sounds silly, but all my troubles started in 1971 when I added an extra e to my last name. Linda told me it would be a good idea. But it wasn't. In fact, everything went wrong afterward.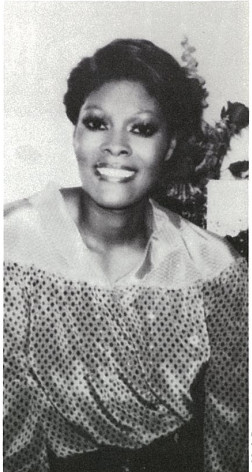 Dionne left Scepter Records in 1972 and recorded her final album with David and Bacharach. The album failed dismally even though it contained definitive versions of One Less Bell To Answer and Close To You. The hot streak was over. Bacharach and David began to feud and both left Dionne high and dry after she signed with Warner Brothers. For her subsequent LPs, Dionne wandered from producer to producer, singing for the likes of Holland-Dozier-Holland (Supremes, Temptations) and Thom Bell (Spinners, Harold Melvin and the Blue Notes). She also sued Bacharach and David.
Looking back, Dionne explains, "it was just a matter of massive egos, I think. But I was not privy to everything leading up to the split, and I should have been, I felt. The two men obviously had gotten to the point where they didn't like each other much anymore. I don't know the reasons. Whatever they were, that was their hang-up, not mine. I don't care. But the least that could have been done, after a 7-year relationship, was a phone call from either one of them saying that there's a little problem, and there may come a time very soon when we won't be existing anymore as a team; that they would say, Dionne, get your house in order, prepare yourself. I thought they were my friends. I now question it. But I don't owe them anything. As far as I'm concerned, they owe me an awful lot. A part of me is gone and will never be regained. I was the kid left out in the cold."
From 1972 until 1977, she released six albums that went virtually nowhere. As though these problems were not enough, her 12-year marriage to actor Bill Elliot was dissolved in 1973. "Going through two divorces at once was really heavy duty," she says.
But throughout the lean years, there were a series of rewards. Her 1975 duet with The Spinners yielded the smash single Then Came You. In 1976, Dionne, anxious to find another formula, teamed up with Isaac Hayes, whose career was also on the skids, for a national tour billed as A Man And A Woman. New interest was elicited and a two-record live album was released on the duo.
After her contract with Warner Brothers lapsed in 1977, Clive Davis, president of Arista Records, pursued her for a solo contract. It was Davis who proposed Manilow to cut her debut album. When the two went into the recording studio on Jan. 22, 1979, the match was apparently an immediate success, says Barry. "She can sing a ballad as well as Streisand. Dionne's one of the all-time best!" The compliment does not remain one-sided. "Recording with him was like a big party. Barry's such a wonderful performer, you tend to forget he's also a brilliant producer."
In May, 1979, Dionne stepped on stage at New York's Carnegie Hall to a thunderous standing ovation, ending her eight-year absence from performing in the Big Apple. She returned to Manhattan again for a special night at Avery Fisher Hall, where she was presented with a Gold record award for Dionne. She had come full circle.
According to Dionne, her life is better than ever as she begins the new decade at a new peak. "I'm recording again and I'm still successful. I'm very, very happy right now," she beams. "I also have the innate ability to get inside my music, which has a tendency to turn me around and help me create moods: to hold you, caress you, slap you, make you cry, laugh, move you, make you stand, sit, clap your hands, snap-your fingers, pat your feet. Make you do what I want you to do."
"All of a sudden, I am Svengali, and it's a very comforting feeling to know that emotionally I can bring you where I'm at and keep you there until I decide to let you go."
Keep reading this issue – next article