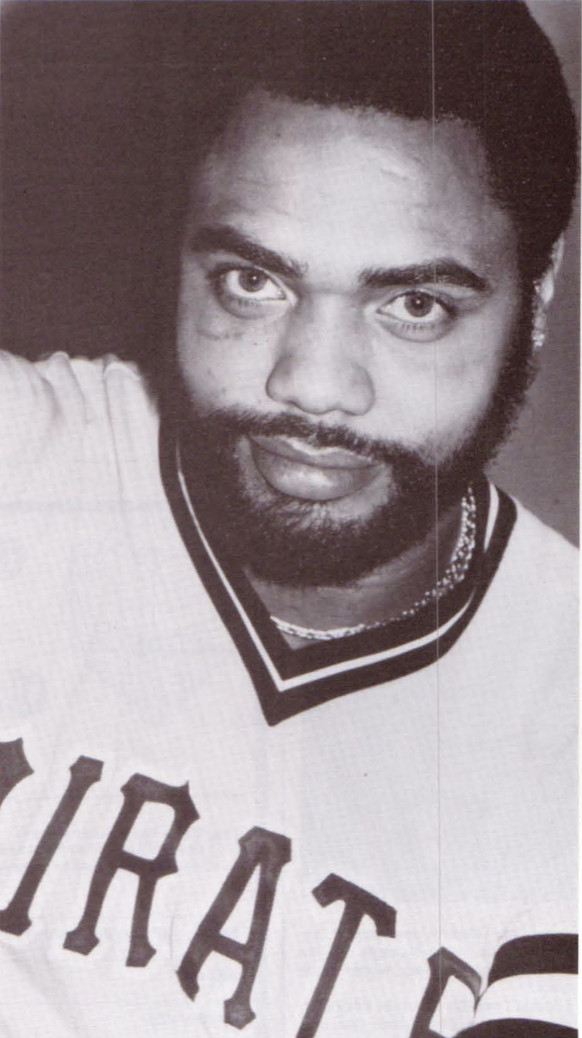 Dave 'the Cobra' Parker is not a venomous creature as his nickname suggests. He's a radiant professional baseball player who always produces on the field. He'll hit the game-winning home run, chase down a fly ball and target a Herculean throw from the deepest corner of right field to home plate.
Since he entered the major leagues in 1974, he has been named Most Valuable Player and has been selected Player of the Month several times. He was team MVP in 1977, league MVP in 1978, captured the MVP award at last year's AllStar game, and was the driving force that clinched the World Series crown for the Pittsburgh Pirates last year.
Parker's $1.7 million salary is often criticized by those who envy him or seek to belittle his value as a ball player. But his earnings should not be the sole gauge. It is important, also, to recognize what Parker's productive abilities are worth to an owner willing and able to pay him such a phenomenal amount of money.
As a champion, Parker is one of the more outspoken black athletes of the day. Spring is here, and with it comes the baseball season. I couldn't have chosen a better time to talk to the Cobra for the readers of ROUTES.
ROUTES: Talking about your salary. Do you think that your $1.7 million compares to what owners make from TV contracts, ticket sales, vending operations, etc.?
Parker: Frankly, I think all major league salaries are always considered tax write-offs for a ball club. Every baseball salary is a write-off. I think the Pirates are the third highest paid ball club in baseball.
ROUTES: How do you feel when an owner comes out and says management's got to raise ticket prices because players' salaries are too high?
Parker: That's poisoning the public's mind toward the player — trying to portray the player as a money hungry individual who doesn't care about anything but money. That's how they try to portray us. Getting the money and running. That's probably why my car got cut up and why people tried to vandalize my house.
ROUTES: Are you blaming management for projecting a negative image of the players especially if they happen to be black?
Parker: I couldn't say that about the Pittsburgh organization. I don't think that they would influence the public against the black player because, hell, that's what we have. Three-fourths of the ball club is black. I think that management controls the press. They can dictate how a player is portrayed. Because they run it. They said that they wanted to make mea household name. Therefore, the media's attitude toward me is positive.
We're definitely worth something. Take me for instance. I'm 75 percent of everything that happens in the Pittsburgh club; offensively, defensively, including leadership qualities. All these things revolve around me because I play the game very well. I play well enough to even add a little yeast, where I could be flashy. But as far as the value of the black player—without them I don't think baseball would be what it is today. The value of the black ball player is remarkable. I don't know what it is, but you know black ball players always feature speed, leaping ability and throwing arms. Ah, we are sports. There's no way to get around it.
ROUTES: What do you think about Pete Rose and what he said about you in a Playboy article last year? He made some comments about whom advertisers would prefer, between the two of you, to endorse their pizza product.
Parker: I can't knock Pete Rose. He was very instrumental in making it possible for me to be the first $1 million paid ball player in baseball history. So how can I knock him? For ten consecutive years, he has collected at least 200 hits each year. That's amazing. He roasted me in Cincinnati. We're both from Cincinnati. He told me the reason I put the diamond ring in my ear was to make my head look bigger. Then he went on to say that Dave Parker is the best player in all of baseball. The man is a positive thinker. People regard me as a cocky individual. I really feel that if I didn't believe that I was one of the better players in all of baseball, then who else would? I definitely believe that if you got a cannon, shoot it. And I've got a cannon!
Pete Rose has got a cannon. That is what has made Pete one of the most visible players in baseball. He's a little more controversial than I am. If I chose to be controversial, I would be in a situation like Reggie is in at the present time in New York.
ROUTES: What do you think of Reggie Jackson and his ordeal with Billy Martin?
Parker: I think that Billy should have concentrated on putting a winner on the field instead of creating animosity in his ranks, because when you got that conflict with your key player, that tears down the inner structure of the team. And Reggie is a key player. Of course, they are always going to stick with management because management basically runs the press. That's why when large baseball salaries came about, baseball players were portrayed as money-hungry individuals and it's not that at all. A player's career goes from ten to fifteen years. Therefore, he's got to be concerned with the welfare of his family beyond those ten or fifteen years. That's why players go all out to get what they can while they can. I think Reggie was in a very awkward situation; I think in some cases he could have possibly brought it on himself because he is an outspoken individual.
ROUTES: What about Pete, you, and the commercials, though?
Parker: Black players really have not broken the endorsement field yet. Hey, I could put some Foamy on my face, stick a pencil in it and shave my face. I could do things like that as well as anyone. If you could put Pete Rose in a magazine with jockey shorts on, I know damn well, with me having an Adonis stature, that you could put me there. I can stand on TV and scream about Gillette, I drink Pepsi, I can jump up and say Seven-Up. There's a market!
I know white kids — some of their various heroes are black ball players, boxers, track stars, and basketball players. I think a kid grows up being unbiased towards race from the beginning, unless the parents' background is total bigotry. I believe that a kid starts out with a straight head, having the option of making his own choice and evaluation of people. I lost a contract with a shoe company, but I won't mention any names. They turned me down because they said I was single. They said I didn't portray the image that they wanted to promote to kids. Hell, that's discrimination against single people! I'm one of the biggest superstars in baseball today and you're gonna tell me that I can't sell your product because I'm not married?
I said that's just another excuse for telling me, nigger, we don't want you endorsing our product. They were offering peanuts. I think it was $62,000 for a three-year thing. That ain't no money.
ROUTES: Do you think athletes can play a role in knocking down some of the walls that divide people?
Parker: Without a doubt. I think that should be indicated to the  public more—especially with the Pirates' theme of being a family. The 25 guys in our ball club are genuinely concerned with the welfare of the individual and his family. When a player has a problem and needs some advice, or a pat on the back, I think that each individual on the team understands and is willing to share.
I made a statement during the World Series last year that 60 Minutes should do a special on us. I think it is something the whole world could learn from. We've got 25 guys. You know every individual is different, and we have combined to make one; everybody is together for one goal and there's a lot of love shown in our club house, from day one to the end of the season. I think it could definitely help society today — kind of pull people together.
Keep reading this issue – next article