Classical corner
Soprano Jessye Norman has certainly come along way since I first heard her about eight years ago. She has made great strides both vocally and artistically, which she showed off eloquently at her recent concert at Avery Fisher Hall. One could anticipate a moving musical experience from the moment she stepped on stage. We were not disappointed.
Opening with a cantata by Joseph Haydn, Ariadne a Naxos, she held you to the drama of the forsaken, who had been deserted by her beloved thesis. The five Johannes Brahms songs, Botschaft, Wie Melodien zieht es mir, Auf dem Kirchhofe, Immer leiser wird mein Schlummer, and Von ewiger Liebe, were endeared with her own personality and color and proved to be exquisite.
Jessye Norman also treated us to three songs by Maurice Ravel, Chansons Madecasses, with flutist, Carol Wincenc, cellist Marcy Rosen, and Dalton Baldwin on piano. The highlights of the program, however, were five songs by Richard Strauss: Heimlich Aufforderung, Ich trage meine Minne, meinem Kinde, Seitdem dein Aug in meines schaute, and Kling! I was indeed hard-pressed to recall the cycle of Strauss songs sung more beautifully.
Jessye Norman belongs to that rare group of singers who can also call themselves artist in the truest sense of the word. And every generation of singers, there are a few who's musical commitment, personality, and spirit rich deeply into that sacred place within their hearts to transform a song into a unique musical experience. Norman is one of them.
On stage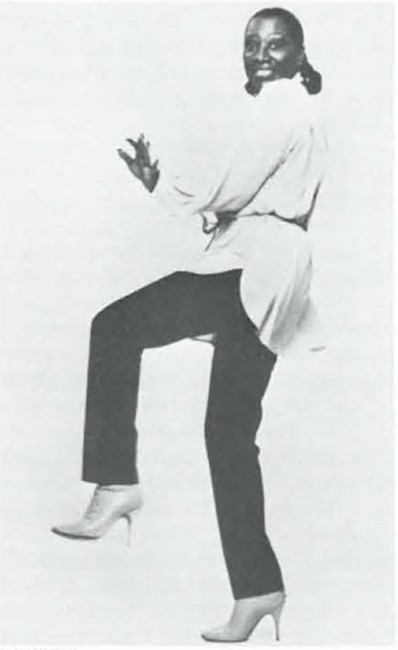 Stepping into the large stage at the Winter Garden Theater, the inimitable Patti LaBelle took New York by storm again last month. Hot on the heels of the charlie entrance of her fourth solo album, released, she displayed a stylistic sophistication and a focused brand of showmanship befitting the persona of a star.
Performing an emotional exorcism, Patty bolted from the wings to deliver a frenzied rendition of her hit song release, to a standing ovation. Patty was virtually and vocally commanding.
There were, however, some technical bugs that got in the way of an otherwise splendid performance. Onstage monitors failed to function properly. Phillip Woo's mass of electronic keyboards blew a fuse right in the middle of his synthesizer solo. Instrumental levels were off. And to top it off, Patti, at the height of her musical peak, completely broke off her spiked pump heel!
Throughout these complications, Patti retained her composure, and released the tension on both sides of the stage by making light of the difficulties, and carrying the situation in true trouper-like fashion.
She tantalized the crowd with new musical offerings like I Don't Go Shopping, Give It Up, as well as her recent hits The raucous Music Is My Way Of Live as well as the sensitive ballad Little Girls, were stamped by her every move with the word professional. Patti chose to draw all of her material from post-LaBelle recording sessions. But the showstopper proved to be her rousing signature song You Are My Friend which she dedicated to former singing partners Sarah Dash and Nona Hendryx, who cheered her on from the audience.
Attention lovers of Kurt Weill and the divinely decadent mood of Berlin in the 1930s: There is a weekly revue, performed every Saturday night, made just for you. The place is a tiny, antique-laden bar and restaurant called the Nimrod Cafe (413 East 70th Street, 650-9687). The place has an authentic German flavor and features, in revue, vocalists Gideon Poe and Martha Arnold, and alternating pianists Betsy Maxwell and Mitchell Cirker.
The Nimrod Cafe has only seven dining tables and a bar, but the atmosphere and charm of the music make the intimacy of the show entitled, Un Petit Potpourri, a wonderful blend of cabaret and theatre. Weill's Mack The Knife, Zuhaelterballade, and the famous Bilbao Song set the tone of the act, while the compositions of Fats Waller, Jacques Brel, and Noel Coward are interspersed with equal appeal to produce a delightful, yet slightly sinister evening of bittersweet cabaret entertainment.
Back in 1956, a young organist stunned the hard bop world with his supercharged, improvisational embroideries. The Hammond organ hasn't been the same since. The incredible Jimmy Smith, now 24 years older and all the more polished, has rid himself of the Powell-Silver influences only to find a less than enthusiastic crowd at the French Quarter on 52nd Street and Seventh Avenue. Smith, who hasn't played New York in seven years, had little to offer the stodgy patrons of this midtown jazz club. However, despite the cold-shoulder reception, Smith seemed to have fun running through his early hits  Notable, The Sermon, with its frenzied tempo and sustained one-key runs, gave the band, Harold Vick (saxophone), Ted Dunbar (guitar), and Grady Tate (drums),a chance to strut their stuff.
Patrice Rushen gave patrons of the Bottom Line a slight taste of a musical genius with unlimited marketability. It seems that Rushen can do it all. Even the disco-haters were able to get out and boogie after hearing some of Rushen's disco renditions. It's no coincidence Jazz was where it all began for her. Being the true entertainer with one helluva voice, she sat center stage and lovingly strummed her guitar on ballads such as I Found Love, making you almost want to reach out and touch her…
If one were to give an award for the city's jazz club with the best decor, it might go to Green Street (101 Greene Street), a stuffy looking SoHo jazz nitery that's anything but stuffy. The atrium-influenced club can work wonders for the dreamer. All you need is a good musician to pull it off. Toots Theilman's, guitarist-harmonica whistler, was there to set the mood. Theilman, who penned the classic Bluesette, displayed a workable niche for the harmonica despite its tonal limitations. Accompanied by Kenny Barron (piano), and Paul Weston (bass), Theilman rendered other classics, including Duke Ellington's Sophisticated Lady. Barron expressed a lithe tenderness on the generally more jazzy ballads.
Off Stage
Contrary to the popular rumor that a Smokey Robinson will produce the next album for supreme Supreme Mary Wilson, ROUTES has learned that Mary will record her second solo LP in Great Britain with Elton John's producer, Gus Dudgeon.
Record sales weren't too hot for Sarah Dash's last album, Ooh La-La, Too Soon, partly because the public was not too enthused about buying an album whose title cut carried a melody heard every hour on the hour on commercial television. Jeans apparently don't sell records. Undaunted by the commercial failure, she's got lots of new plans. "Right now, I'm working on new songs and new material," she told ROUTES recently. "I'm going through my list of producers for my next album, and she hopes to be back in the studio and on the right track by the beginning of July. I'm not performing at all," she confessed. "I was hoping to perform around the end of the summer. It takes about two to three months of preparation," she added. Meanwhile, she will offer her services to publicize Black Music Month.
Three Ounces of Love, Regina, Elaine and Ann Alexander, have completed recording in Detroit and are rumored to be on the lookout for another record deal since they are no longer with Motown Records. The three sisters, managed by Benjamin Ashburn, haven't released an album since their self-titled album was put on the market in 1978.
Ashburn's other group, Platinum Hook, is due for an album release this month.
James Mtume, who along with Reggie Lucas brought us the new Stephanie Mills, chart-bound Phyllis Hyman, and recently Gary Bartz, is in the studio with a new group called Ozone. The timing of Mtume's group is definitely off because Motown has already released an album by a group with the same name.
The Jones Girls have interrupted their recording schedule and have postponed until mid-June the arrival of their long-anticipated second album.
Budweiser beer will sponsor a music festival at the Meadowlands June 29, featuring Teddy Pendergrass, Ashford and Simpson, Phyllis Hyman, Roy Ayers and some surprise guests. These concerts may have the edge over the Kool Jazz Festival's pop extravaganza, since it isn't scheduled to hit New York until August 23.
Rick Morrison has formed his own public relations firm which will tell the world about The Emotions, Beverly Johnson, and Odyssey, who are contemplating a nation-wide tour.
RCA recording group Machine, hopes to score with their new hit, Power and Reason (Mr. Exxon), even without Claire Bethe, who left the group for the greener pastures of a solo career. The lovely Darlene Davis now shares lead with group leader Jay Stovall, on the new tune that they hope will duplicate the success of their controversial disco hit, There But For The Grace Of God Go I.
Records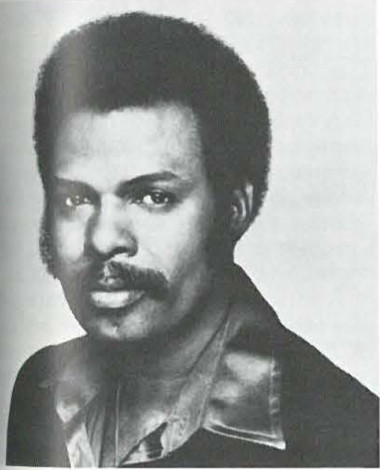 One hit a star does it make it. That's what happened in the case of Leon Hayward whose single, Don'T Push It, Don'T Force It is getting considerable airplane. The album from whence the former came, entitled, naturally, is a gross disappointment. Hayward has borrowed Music formulas, most notably from Al Hudson and the partners, who used the firm base, thumping out eighth notes to give disco a new little twist. Hayward uses the eighth notes, and making at least two of the long winded disco tunes on the album sound like clones of the partners get up and do your thing.
Continuing his pledge plagiaristic binge, Hayward offers us lovers rap, a copy of the Sugarhill gang's disco-talk formula. Alone flute breaks the monotony — but only temporarily.
This album is good for dancing, but then, so are a lot of other, more inspired productions.
Leon Haywood: Naturally — 20th Century Fox T – 613
The on again, off again career of Gladys Knight and the pips is once again. They are reunited on Columbia records and offer a marvelous collection of tunes on their new album, about love, written and produced by the dynamic duo Nick Ashford and Valerie Simpson. With a team like that not much can go wrong.
Well, this is not Ashford and Simpson's strongest effort, the melodies are pleasant, even though at times, complicated, such as on bougie bougie one of the albums best produced disco cuts.
All the dance numbers have Simpson's snappy signature, with Gladys is piercing vocals and the pips firm backing, well coached in full sim phonic sound.
Gladys is sounding a little more breathy than usual these days, given the album a slight overdose of slickness. But then Gladys Knight and the pips are one of the slickest, most professional groups around. It's nice to see them together again.
Gladys Knight and the pips: about love – Columbia JC3 6387
Sooner or later it was bound to happen. Everybody and their grandmother has had their tunes disco eyes, so it was just a matter of time before it would happen to the Supremes. Motown disco riot, medley of hits by the worlds most popular female trio, isn't all that bad, compared to all the classic tunes of other artists have fared under the disco hammer.
All the voices have been retained, and the musical arrangements have not been tampered with. The producers have merely added some additional bedrooms, a law mother, father, sister, brother (MFSASP) of Philadelphia theme. And of course, the base has been brought up and doubly reinforced. This all just about knocks you off your feet during love is like an itching in my heart.
The only real problem with the production is the editing. It appears to have been done quickly and quite sloppily. It might be wise to send the producers back into the studio and try it again, with a little more care. The idea is terrific and the first attempt quite a commendable.
The Supremes: Medley of hitch — Motown M00035P1
Neil Rodgers and Bernard Edwards of Chic, have done some things for Sister Sledge in the past. They cannot be said, however, for the groups latest chic produced album, love somebody today, which has Chic and we are family written all over it.
On this album, Sister Sledge has, for all intents and purposes, ceased to be a group with a unique identity, but appear to function solely as vocal coloring for Edwards's bass and Rodgers's guitar. The ladies sound more like your neighborhood glee club than a group, that a couple of years ago could sing any kind of song and sing it well on the defunct Musical Chairs television game show.
If you already have other Chic or Sister Sledge albums, this one will sound quite dull and repetitive. Monotony is the main course and boredom the dessert. The girls deserve much better.
Sister Sledge: Love Somebody Today—Cotillion SD 16012
Patti Labelle is the lady of the day and her new album, Released, the finest collection of songs of her still budding solo career.
Patti has shed the last remnants of that bad girl image of Lady Marmalade, to tackle some difficult vocals and make them shine. She is remarkably strong on ballads and gives Peter Allen's I Don't Go Shopping new depth and meaning. After listening to this album, I am convinced that Patti can walk off with just about any ballad.
The only odd-ball in this well conceived album is her hit single, Release, which, sandwiched between delicate ballads, kinda sticks out like a sore thumb.
The background vocals on these tracks are used sparingly, so as not to tamper with Patti's angelic vocals. Kudos to producer Allen Toussaint and to Patti, herself, who helped write most of the tunes on this standout album.
Patti Labelle: Released — Epic JE 36381
Jazz
The Art Ensemble of Chicago's integrity has remained intact through the thick and thin of a period in music that has seen some of our finest jazz players sell out to the junk merchants.
The Ensemble's latest album, Full Force, is the antithesis of all the junk that has been heaped upon us in the name of jazz over the past few years. It is a rare, beautiful flower of striking currency, and as it blooms before our very ears, we perceive that its roots bury themselves deeply in the rich soil of jazz. If you add one real jazz album to your collection this year, I heartily recommend you consider Full Force.
The Art Ensemble of Chicago: Full Force — ECM-1-1167
The style of Trenton-born alto saxophonist Richie Cole is not instantly recognizable, but he knows his jazz and can execute it with dazzling technique. He also knows how to surround himself with talent that is appropriate for the task at hand.
On Hollywood Madness, a jazz album with a touch of tinsel, we hear just enough of the pop vocal group Manhattan Transfer to throw us back into the Sixties for a few bars, but not enough to offend the purist. There is a slickness about the whole album, however, and that might put some intellects to sleep, but amid the accessible fare are perky morsels for the soul.
Richie Cole: Hollywood Madness —Muse MR 5207
Singer/guitarist Albert Collins began making a reputation for himself some twenty years ago, but only within the limits of blues circles. He is an exciting, if not original blues artist, who impresses more with his guitar than with his voice.
Frostbite is a fine collection of urban blues, brimming with energy from a youthful, and that knows its funk and delivers it in a meaningful way.
Albert Collins: Frostbite — Alligator 4719
Miles Davis once said that he would rather hear Thad Jones miss a note than hear Freddie Hubbard make twelve. On his new album, Skagly, Hubbard misses a lot more than notes, but he is not the only culprit.
The whole album is a dreary, lethargic exercise in predictable pap, played by musicians who, on more inspiring occasions, have demonstrated an ability to generate exciting, valid music. What happened here? I won't even speculate.
Freddie Hubbard: Skagly — Columbia FC 36418
Keep reading this issue – next article