"Procession: The Art of Norman Lewis"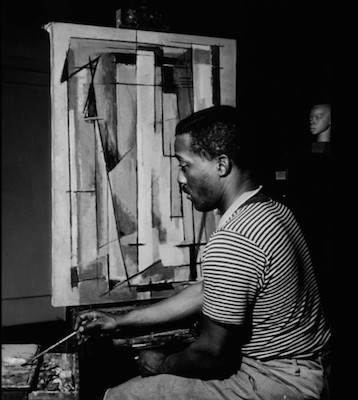 On March 12, 2016, a historical event took place at the Pennsylvania Academy of the Fine Arts in Philadelphia:  Friends and Colleagues of Norman Lewis gathered together in celebration of the exhibition: Procession, The Art of Norman Lewis, November 13, 2015 – April 3, 2016.
One hundred participants, including Artists, Curators, Academics and Collectors, from all over the nation, gathered to discuss the life, the body of work and the impact of the great visual artist Norman Lewis.
The gathering was conceived and inspired by the famed Artist, Richard Mayhew. Friends and colleagues of the famed Artist talk about their personal relationships with him and his impact on them and countless others.
The panel discussion was moderated by Ruth Fine, Exhibition Curator and it was nothing short of momentous! The Panel: Betty Blayton, Floyd Coleman, Mel Edwards, Richard Hunt,  Richard Mayhew and Sam Gilliam.
Artists Faith Ringgold, Moe Booker, John Dowell, Curlee Holton, Gregory Edwards, Tina Dunkley, Bill Hutson, Adger Cowans, Allan Edmunds, and Robin Holder were guests, amongst others, in the audience.
The Artists in attendance were without question true Luminaries of the Art world. This video, provided by the Pennsylvania Academy of the Fine Arts, will long remain an historic marker in the canons of the Visual Arts. —Mike Harris
Latest posts by Mike Harris
(see all)