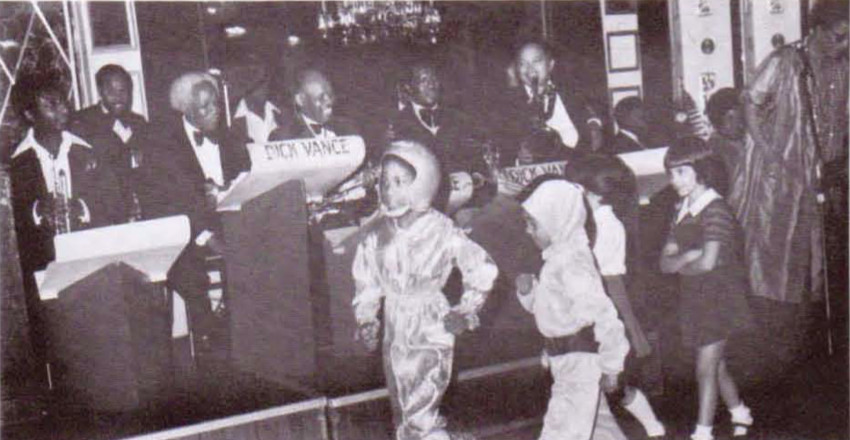 On September 30, 1979, the New York Continentals held their 18th Annual Bums Ball, entitled a Gala Star Trek to an island of Fantasy, at the Astorian Manor, in Queens. The over 700 guests who attended this very special black-tie affair traveled from various parts of the East Coast — Washington, DC, South Jersey, Goldsboro, NC, Atlanta and Philadelphia. Some of the very notable members of the black community on hand were: Mrs. Louis Armstrong, Len Ellore [former President of the California chapter of the NAACP], John Procope [publisher of the Amsterdam News] and Ruth Clark of Clark Unlimited Personnel.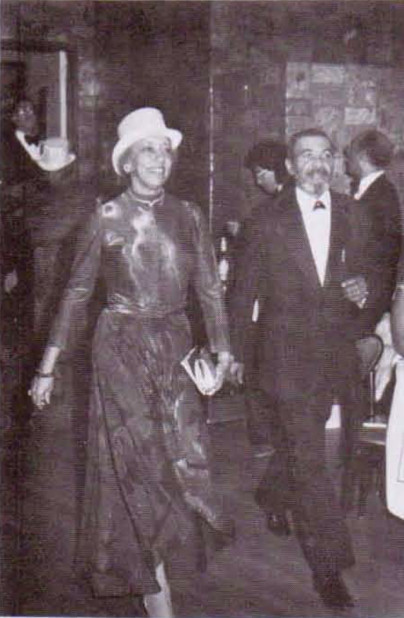 The evening began in the Deluxe Imperial Lounge and the Regency Room, where hors d'oeuvres and cocktails were served. After the pre-dinner get together, guests were ushered into the Grand Ballroom, where they were served a full-course dinner. Guests also danced to the disco-dancing sounds of Dick Vance and His Orchestra. The highlight of the evening was the Space Fashion Show, which featured all 25 prominent and civic minded members of the New York chapter of the Continentals shimmering and shining in silver and white. President Lois Knox led the promenade to the beat of Mistress of Ceremonies Evelyn Cunningham.
In keeping with tradition, President Lois Knox presented three organizations with contributions to be used for the well being of inner city youth: Northside Center for Child Development, Minisink Camp Service and the Livingston School's Special Education Day School. President Knox also presented Dr. Mamie Phipps Clark, Executive Director of the Northside Center for Child Development, with a sterling silver cup, in recognition of her 33 years of service to NCCD. Dr. Clark expressed her gratitude to the New York Continentals for their continuing support of Northside Center over the past 15 years.
Representing the International Children of the World, Rudolph Herman Emanuel Macedon and John William Rivera led the tribute to the International Year of the Child. Other junior representatives of the Continentals on hand were: Joyce Edwards from the Orient, Angela Cuveas from Spain and Black America's very own stars of the future Selena Black and Maxie Colwell.
In recognition of the Continentals's philanthropy, Congressman Charles Rangel stated, "In this International Year of the Child, when attention is focused on the importance of our most precious natural resource — our children — it is most reassuring to know that the Continentals did not wait until this year to provide much needed services to youngsters all over the city."
Keep reading this issue – next article