"Playwrights' Playground" Series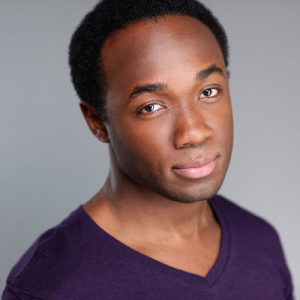 This Classical Theatre of Harlem cold reading series is designed to promote the work of emerging playwrights whose works are persistently underrepresented on American stages. Writers submit up to fifteen pages and are invited to participate in readings in this Monday evening series. While having a chance to hear their own words read by industry professionals, writers also participate in a feedback session designed to encourage, inspire, and promote continued exploration of their writing process. Up to five scenes are read on each evening.
June 15, 2015, 7:00pm-9:30pm
The Classical Theatre of Harlem
Dwyer Cultural Center
258 Saint Nicholas Avenue
(at 123rd Street. A,B,C, D trains to 125th Street)
Harlem
(347)688-6304
This installment of Playwrights' Playground features the works of four talented artists:
Carlos J. Serrano is a graduate of Brooklyn College's BFA Creative Writing Program and developed a professional playwrights unit with the People's Theatre Project's and acted as their literary manager. He also was a member of Puerto Rican Traveling Theatre's Playwright's Unit. Carlos won Brooklyn College's Irwin Shaw Award in playwriting and the Grabanier Drama Award. His play, No Better Friend, No Worse Enemy (No Hay Mejor Amigo, Ni Peor Enemigo) was recently in production at Repertorio Español in Spanish.
ppp
Phillip Gregory Burke is an American born and classically trained at The Royal Conservatoire of Scotland as an actor and playwright, his first play, Me and Mrs. Jones, premiered at On The Verge Festival in Glasgow, Scotland, UK. "Flutter" is the first in his Deviance Cycle Plays, chronicling the sociology of the African Diaspora experience. Additional Training: Shakespeare's Globe Education in London; Syracuse University: BFA Drama; BS Sociology. For Miss Sally.
ppp
Christina Masciotti has been described as a playwright with a "distinctive gift" by Ben Brantley of The New York Times. The original scripts for her earlier plays, Vision Disturbance and Adult, have been selected for preservation in the permanent archives of the New York Public Library for the Performing Arts.
ppp
Siobhan Gilbert has worked for NBC and The Late Show with David Letterman. She has also worked as a Research Associate in Development at the local PBS affiliate, WNET. She has studied long-form improvisation at the Upright Citizens Brigade Theater and the Magnet Theater. She is also a member of the all female improv team, Cake Walk. She is a graduate of Columbia University. She is the recipient of the 2015 MFA fellowship to Sewanee Writer's Conference in Tennessee.
ppp
ppp
Attendees wishing to participate as reading actors must be at the Dwyer Cultural Center by 6:30PM for role assignment.
Latest posts by Ronald Bunn
(see all)