African American Lady Liberty donning Dreadlocks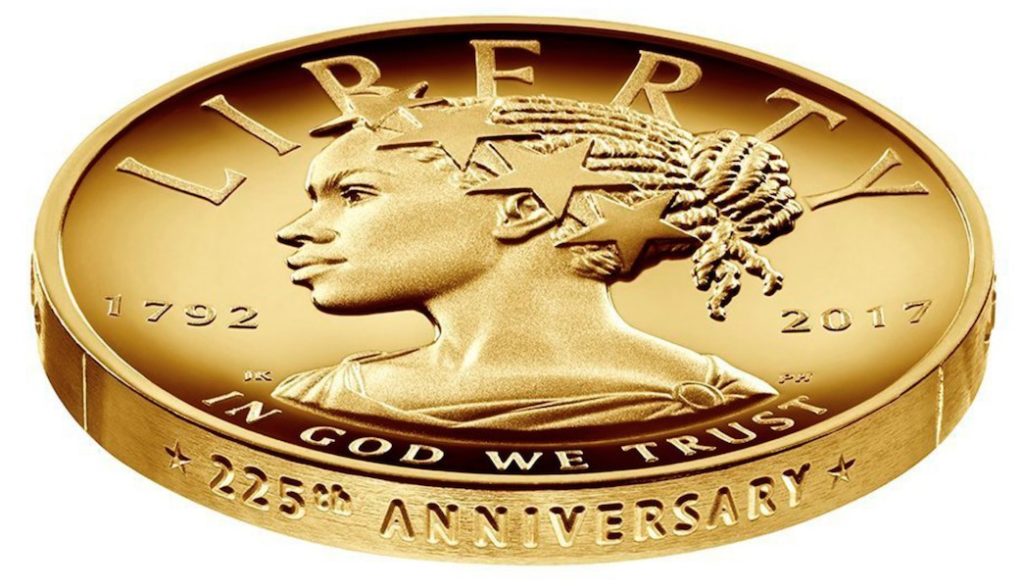 Over the past 30 days, I've published four articles that examine attitudes having to do with beauty standards in public and in the workplace: U.S. Court Rules Dreadlock Ban During Catastrophe Management Solutions, Inc. Hiring Process Is Legal,  Colonialism Attitudes and African American Hair, Are we experiencing conflicting beauty standards — Progress, Hope and Change?,  Why is the Benchmark European Hair?
In the article published January 13, 2017, in the The The Christian Science Monitor's "Why an African-American Lady Liberty graces US Mint's newest coin" I find it very interesting that the African-American female is donning Dreadlocks. Does anyone else see the contradiction? The coin will be available April 6, 2017.
The article states:

"On Thursday, the Mint unveiled the first in its series of new designs. The coin – a $100 collector's item struck in 24-karat gold – features Lady Liberty, for the first time portrayed as an African-American woman. She wears a crown of stars and is surrounded by the inscriptions "Liberty," "In God We Trust," and the dates of the Mint's anniversary."
Latest posts by Ronald Bunn
(see all)