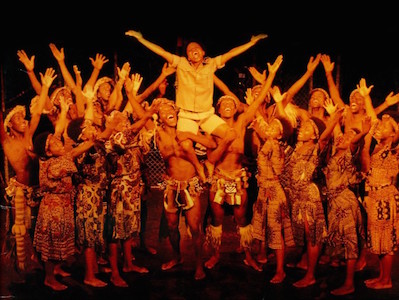 1988 at Lincoln Center Theater, music by Mbongeni Ngema and Hugh Masekela with Miriam Makeba
Community Works NYC's  "Harlem Is THEATER – 1821 to NOW"
February 12, 2015, 10am
The Voices of Sarafina
Performing Arts Library at Lincoln Center
(Amsterdam Ave. and 65th St.)
Bruno Walter Auditorium
Manhattan
Younger students will be able to watch, listen to and learn the uplifting melodies from the film The Voices of Sarafina.
February 12, 2015, 11:30 am
South Africa Then: Sarafina
An interactive screening of South Africa Then: Sarafina, starring Miriam Makeba and Whoopi Goldberg. The plot of the film is based on the ground-breaking 1988 Lincoln Center production about the struggles against Apartheid and how the inclusion and power of the youth made a difference.
Latest posts by Ronald Bunn
(see all)