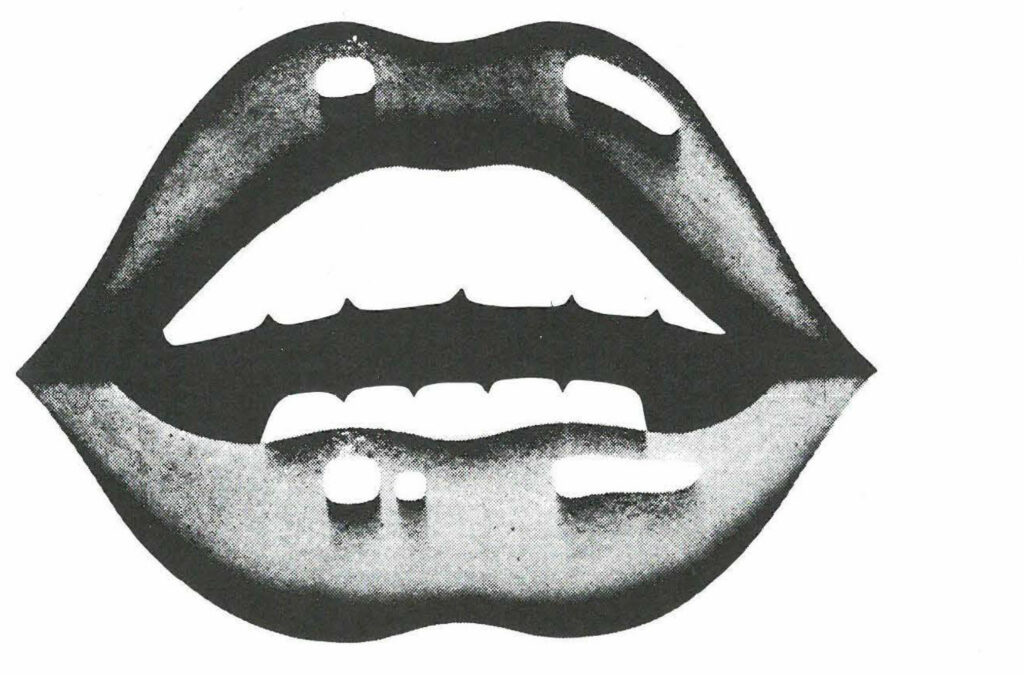 For over a month now, a piercing soprano has been pleading with you to take her to Funkytown—the name of a place, and the title of a tune that carries as its signature, hard driving, synthesized vocals and a strong, hypnotic dance beat. Since the record has been dominating the disco airwaves, ROUTES decided to find out exactly where I Funkytown is, and who, if anybody, lives there.
Our search took us first to Casablanca Records, where, to our amazement, we found that the group, Lipps Inc., had no Photos or biographical information available. We were steered to Steven Greenberg, the album's producer, who, it seems, has placed Lipps Inc., among the ranks of fictional groups like Musique, the Ritchie Family, Silver Convention and the Archies — groups in name only, who, through some stroke of luck found their studio product suddenly, and perhaps quite unexpectedly, in high demand.
"Lipps Inc., is a production kind of thing," explained Greenberg in a telephone interview with ROUTES from his Minneapolis home. "This is the first recording studio experience I've had where the record came out exactly how I conceptualized it."
Like so many other producers, Greenberg was in the right studio at the right time with the right idea. The 29-year-old musician is Lipps, Inc., because on Funkytown, he is drummer, bassist, guitarist, and pianist — all at the same time. He also plays the synthesizers and percussion instruments.
Through multiple-track recording, Greenberg divided himself up into neat little pieces and boogied his way to Funkytown.
Once he arrived in the mythical land of dancing and good times, Greenberg needed a name. He explained the origin of Lipps Inc., this way: "I always had a thing about lips and I needed a name. At first I thought of Lip Sync, but then I decided to spell it Lipps Inc."
Greenberg said he was pleased with the final result and the entire album, Mouth to Mouth.
"I liked the music and I wanted to have a vehicle to get a record out there. Even I was surprised about how good the song was doing on the pop charts, but I always felt it was a hit," a confident Greenberg said.
"Funkytown, "he boasted, "is definitely a mass appeal record and it's the best sounding record that I've ever heard."
From talking to Greenberg, I got the distinct impression that he's a cut above the average studio producer who slaps a fictitious group name onto a product made, essentially, by studio musicians.
There have been many instances in the past, where studio musicians got together, perhaps just for the hell of it, to cut a record. Silver Convention, for instance, was an integrated group of Munich-based musicians and singers, many of them from Africa. When their hit Save Me, struck gold in the United States, the original musicians were given the boot and three pretty ladies were shipped to our shores to essentially lip sync their way to stardom.
Similarly, the big band Ritchie Family that produced Brazil, the disco version of an old classic, was left out in the cold when promoters wanted a group of three attractive ladies to tour with the name and the hit. Odder still, when the producers got tired of the first set of three lovely girls, they went out and hired three new ones.
And then, of course, there were the perennial Archies, cartoon characters, not musicians, who through some mysterious metaphysical transformation, were putting out hit records, among them the now classic Sugar, Sugar.
More recently, Musique, the young ladies who pushed, pushed in the bush, on stage, were not the same lovelies who lent their vocals to the original studio recording.
There have, in fact, been many cases where the group for whom the public paid premium prices to see, were, in fact, not the group on the actual recording. They were picked, we later found out, solely on the image that the particular record company wanted to have. The pretty ladies chosen to go on tour or appear on television, usually couldn't reproduce the vocals that sold the original recording because they weren't accomplished singers. They were just nice to look at.
Though Greenberg's Lipps Inc., may have been borne out of a similar set of circumstances, the musical dynamo promised that the public, once the group tours, will not be totally cheated.
For one thing, Cynthia Johnson, the Funkytown singer (Greenberg can't sing soprano — and if he could have, he may have done that, too), will be a part of a Lipps Inc., touring group. But Greenberg explained that he will use several musicians to round out the unit, since, onstage, he'll only have two hands, two feet, and no multiple-track reproduction device.
As of this writing, Greenberg informed me that the touring band is pretty much in place. Most of the musicians will come from his native Minnesota. We'll be even better live, Greenberg promised. I have excellent musicians and it'll be hot — a pleasant surprise.
Greenberg's story started long before he got to Funkytown. Influenced by groups like the Temptations, the Supremes, and the Four Tops, he spent most of his teen years as a drummer in rock 'n roll bands. He was partner in a production company for several years and started Minneapolis's first mobile disco — aptly called the Disco Mobile. The first hint that he would become a one-man disco group became evident when he parted company with the mobile. "I grew tired of telling everybody what to do and them not listening."
Thus, Greenberg, on his own, went into a studio and produced a tune called Rocket, where, for the first time, he not only played all the instruments, but promoted it until it reached the top of the local radio disco church. The song impressed the budding Casablanca record company wizards enough to offer him a contract. As a result of their business marriage, Greenberg's first album, mouth to mouth, and, of course, Funkytown, saw the light of day. And it didn't take long for both —  the album and the single — to near gold status.
Rocket was originally released a year ago, but will be released on the Casablanca label as the next single release from the album.
And as millions of people are slowly finding out who Lipps Inc. really is, Greenberg is back in the studio preparing Lipps  II, his next album. He said it will include a Ballad, since I'm not just into disco.
In the meantime, many of us will continue to search for Funkytown, in the same way that Dorothy searched for the Emerald City. From New York to California, and even to Minneapolis, the trail might be somewhat discouraging, but through perseverance, we will have found what we are looking for.
Greenberg assured me that Funkytown is anywhere you want to be.
Keep reading this issue – next article