African-American Fashion Designer Retrospective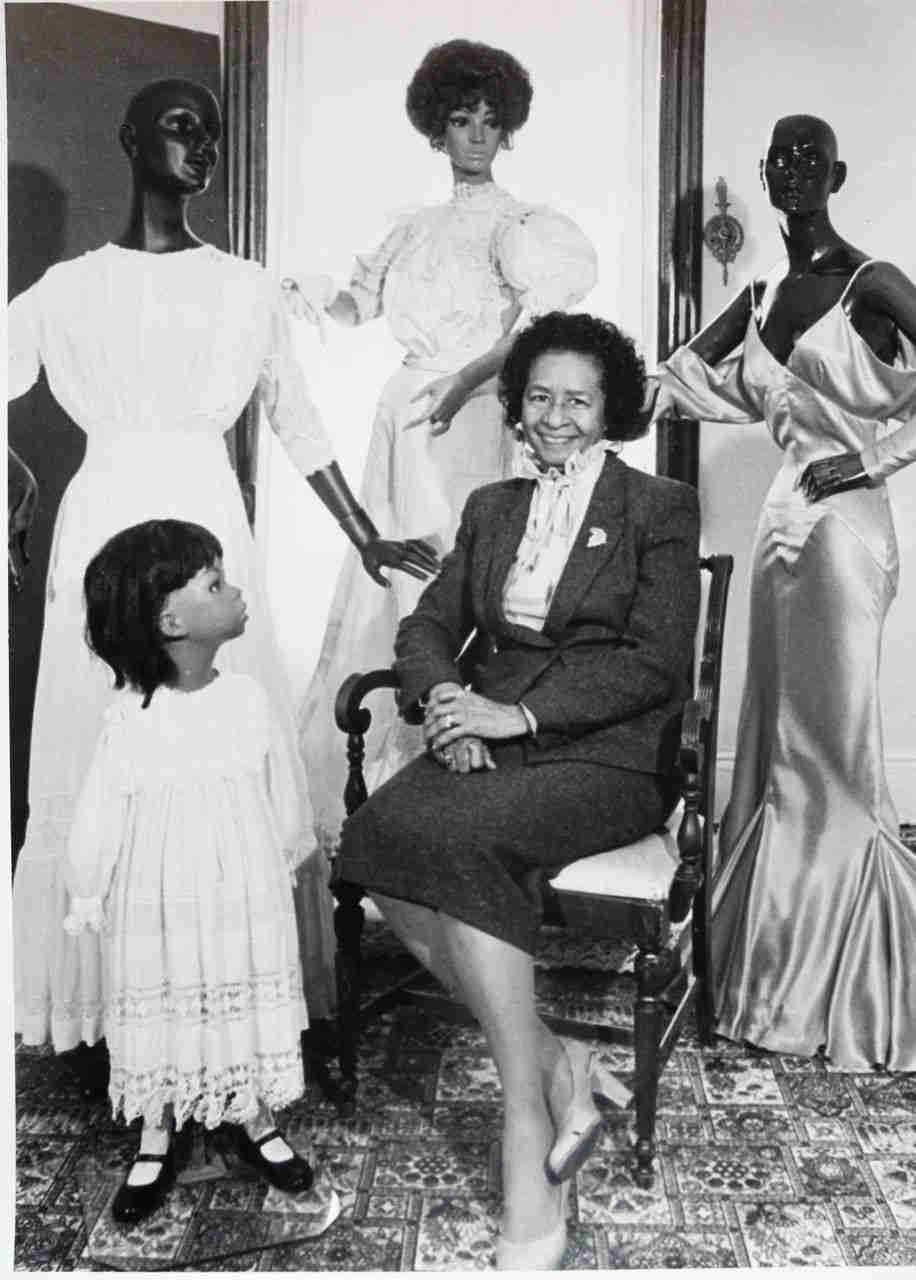 The world of fashion designing is fascinating yet extremely competitive — African-Americans, as well as, fellow Pan Africans have struggled to find their places within this industry. Lois Alexander Lane, fashion designer and founder of the Harlem Institute of Fashion and the Black Fashion Museum, said in a 1972 interview for Essence magazine, "The reason we have such a hard time is we always begin with the current generation without knowing the investments of the past generations, and it is so sad." Thus documenting the history and innovations of Pan Africans to the fashion world is an important endeavor; thus, Mrs. Alexander Lane's daughter Joyce Bailey saved the Harlem collection by donating it to the Smithsonian Institute. Now the museum's holdings will be on the world's stage at the new National Museum of African American History and Culture in Washington, D.C.
Lane's intent of educating the community has struck a chord with people. "Pride of culture is not just a fad, but a way of life," said Jimmy Sheppard, designer for Shep's Nubian Fashions. On Facebook, acclaimed fashion designer B Michael has encouraged people to share the message of their history and not giving up. Perseverance has kept strong the threads of African-American fashion designers.
Perhaps it all started in the 1860s with Elizabeth Keckley, designer for President Abraham Lincoln's wife Mary Todd Lincoln. Several generations later, in the 1940s and 1950s, Zelda Wynn Valdes and Ruby Bailey made their mark. Valdes designed the Playboy Bunny costume, and Bailey wore her own fashion creations to clubs and events. From the 1920s through the 1960s, Anne Lowe ran a fashion shop on Madison Avenue and in 1950, she designed Jacqueline Kennedy's wedding gown and the bridal party gowns as well.
Also in the 1950s, James McQuay opened the "Furs By James" shop in New York. His magnificent furs were featured in Blaxploitation films of the 1970s.
In the 1960s
J. Wesley Tann was the first African-American designer to open a studio on Seventh Avenue in NYC. Later, he left this business, reinvented himself, and became an etiquette coach for young men and women.
Rosemary E. Reed Miller, a jewelry designer who promoted other designers through community fashion shows, founded the Toast & Strawberries retail store in Washington, DC in 1966. She developed a program to educate people about the history of African Americans in dressmaking and design.
Scott Barrie, known for his body-conscious dresses in matte jersey, opened his Seventh Avenue salon in 1968. He was a master at draping.
In the 1970s
James Daugherty was one of the first African-American fashion designers to have his own collection on Seventh Avenue. He was gifted in both design and fashion illustration, and taught at FIT as an adjunct professor, until his death in 2013.
Jack Fuller showed his first collection as Jack Fuller, Ltd, in 1978. He produced affordable, functional, sophisticated clothing. He was known for his welcoming smile and Southern hospitality.
Stephen Burrows, inventor of the "lettuce hem," was still making enormous contributions to the fashion industry years later. He believed that clothing should have a sense of humor, be fun to wear, and be colorful like childrens' toys. In 2019, Burrows received an Honorary Doctorate in Fine Arts from FIT. Burrows encouraged young aspiring designers to follow their dreams.
Willi Smith in 1976 established the women's wear company Williwear, Ltd. with his partner and President of the Company Laurie Mallet, and, in 1978 he created the Williwear men's collection. His sportswear separates for men and women were fun, functional and colorful. He would say that he was designing "not for the queen but for the real people who waved at the queen."
Jon Haggins opened up his fashion design business in the Garment District, and immediately received press and support from major specialty shops and department stores in the 1970s. Jon shared, in a 2012 Today's Black Woman Style Report interview, "My first love is fashion, but travelling has always been my passion." Jon is also known as a motivational speaker, book author, producer and host of Globe Trotter TV, a weekly half-hour lifestyle TV show. (www.globetrottertv.blogspot.com)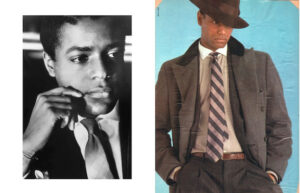 Jeffrey Banks is an acclaimed men's fashion designer whose signature design style has made a large impact on the world of fashion. He has said "I'm designing for those who appreciate tasteful quality in their lives." Jeffrey developed new ways of mixing colors and fabrics, and introduced a soft, loose fit in dressing men when he took over as Design Director of Merona Sports. Jeffrey has advised young, aspiring designers to "take a few business courses. This can and will be invaluable."
Some other notable designers of the 1970s include Arthur McGee, Jon Weston, Jay Jaxon, Lester Hyatt, Harvey McLemore, Constance Sanders, Eleana Braith, Everett Hall, Lepenski, Donald Hubbard, Barbara Bates.

In the 1980s
The 1980s ushered in a lot of exciting designer fashion shows. The major fashion shows were held in London, Italy, Paris and New York. Some designers were not always located on Seventh Avenue in New York, but were still doing significant work. Designers had their own private studios around the New York area, in other states, and sometimes in other countries.
Patrick Kelly's designs were colorful and embellished with buttons, ribbons and bows. Patrick was the first American and the first African-American to be admitted into the Chamber Syndicale du Pret-a-Porter des Couturiers des Createurs de Mode. Sadly, Kelly was at the height of his career when he died on January 1, 1990.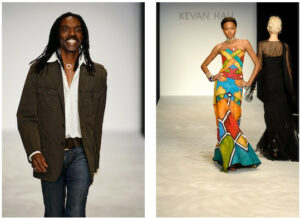 Kevan Hall has used luxury fabrics, infused with beautiful designs, to set his collection apart from others. He was one of the founders of the Black Design Collective. In an interview he stated "Education is so important. In order to have a lasting business and brand, you really need to know about the designers that came before you."
Coreen Simpson created the Black Cameo, and has worked as a multimedia artist who began as a lifestyle writer; she also studied photography. In 1982 she began designing and creating jewelry. In 1989, a client requested a cameo depicting a woman of color. Simpson received much acclaim for the Black Cameo and different designs based on the theme. She is also a book author.
Audrey Weaver has been known for fashion design specializing in scarf dressing. On September 5, 2021, she will show her new runway fashions at the Museum of the City of New York.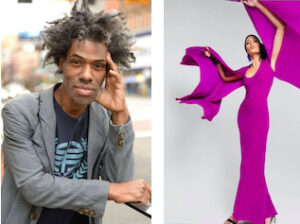 Douglas Says has been known for his stretchy knit fabrics. He was quoted advising "Sometimes you have to recreate the rules so that they can apply to you." He is also the author of the book The Red Dress.
Therez Fleetwood has designed couture garments in Africa prints, in her Brooklyn, New York studio. She has since moved to Atlanta, and has designed spectacular bridal wear with Afrocentric details.
Menswear designer Shaka King began in Brooklyn and moved to Washington, DC. In 1995, when asked what a new season of fashion meant to him, he said "Change, more unity, and global awareness is what each season means to me."
Cassandra Bromfield has designed ready-to-wear inspired by vintage and cultural themes. She has also created short videos that can be seen on the PBS YouTube channel and Vimeo.
Brenda Brunson-Bey founded the Tribal Truths Collection. She has created extraordinary Afrocentric designs with multicultural references. Her coats and ready-to-wear garments are collectible works of art.
Roger Gary has designed bridal wear and innovative swim wear. He has advised aspiring designers that "There is a lot of work that goes into designing, and you have to be really committed. I suggest that you focus on designs that sell."
Some of the other important designers of the 1980s include Fabrice Simon, Moshood Creations, Edward Wilkerson, Renaldo Barnette, Alvin Bell, Francis Hendy, Isaia Rankin for Isaia, Carlos Lewis, Di Willis, Elaine Baskin Bey, Christopher Hunte, Michael McCullom, Andre Walker, Lisa McFadden, Courtney Washington, Sandy Baker, Ademola Mandella, Greta Wallace and Lady Mitz.
In the 1990s
Hip Hop fashion and celebrity fashion designers were an active moving force. Some of the brands that defined hip hop fashions were Maurice Malone, Karl Kani for Cross Colors, FUBU, House of Dereon by Tina and Beyonce Knowles, Phat Farm by Russell Simmons, Rocawear by Shawn Carter and Damon Dash, Sean John by Sean Combs, and many others.
Byron Lars reconstructed his signature classic shirts and shirt dresses in 1991 under the label of Byron Lars Beauty Mark. Women's Wear Daily named him Rookie of the Year. In 1996 Byron designed limited edition Barbie dolls for Mattel. Later Lars and his partner Sheila Gray launched the "IN EARNEST" collection in celebration of the life of his father.
Epperson recently won the Fashion Group International "Rising Star" award for the Women's category. He has been quoted saying "I want everyone wearing my clothes to feel more of who they truly are." 
Designer Dapper Dan resides in Harlem, he is lauded in Dapper Dan Made in Harlem — A Memoir, written by Daniel R. Day. Creating one-of-a-kind streetwear, in 1982, he set up his first boutique on 125th Street in Harlem. One time, the notable New York City public school High School for Fashion Industries, did a Dapper Dan Visual Display, and held a reception honoring Dapper Day, Andre Leon Talley, and other notable fashion industry dignitaries.
Other notable designers of the 1990s include Tracy Reese, Anthony Mark Hankins, Bryan K. Osburn, Oswald Boating, Beverly Olivacce, Xenobia Bailey, Steven A. Cutting, Edward D'Angelo, Lamine Badian Koyate for Zuly Bet and more.
In the 2000s
Many of the established designers of the 1970s, 1980s and 1990s are still active, and there are also more new designers coming up. Despite contemporary pandemic challenges, they have managed to stay inspired to create.
Designer Kerby Jean-Raymond has stated that "Black prosperity begins in the mind, in the spirit, and in each other." This advice appeared in the show notes for Jean-Raymond's couture debut, for Pyer Moss. He is a menswear and women's wear designer using creative designs to challenge social narratives.
Samantha Black, a 2005 BFA graduate of the Pratt Institute, designs for Sammy B. Samantha once said in a Today's Black Women Style Report interview, "I take bits and pieces of inspiration from everywhere and everything. Then I combine my own personal style, personality and flavor."
Romeo Hunte launched his Romeo Hunte New York collection while working as a personal shopper and editorial stylist. His edgy sophisticated collection produces lifestyle apparel for men and women.
Kyemah McEntyre from East Orange, New Jersey has designed for The Mind of Kye. She's commended her kindergarten teacher for encouraging her to be creative. Kyemah made her own prom dress, which went viral.
Other designers of recent years include Telfar Clemens, Kanye West, Stella Jean, Virgil Abloh, Chris Aire, Aurora James for Brothers Vellies, Christopher John Rogers, Duro Olowu, Olivier Rousteing, Kenneth Ize, Victor Glemaud, Rihanna for Savage X Fenty, Tyler the Creator, Shayne Oliver for Hood By Air, Kimberly Goldson & Shelly Powell, and many more.
Keep your eyes open HERE for ever more strides made by African-Americans and Pan Africans in the fields of design and fashion.