When I came to New York City in 1962, it was the quintessential media center of the world. Print prevailed. Everybody read something. Center folding the New York Times and turning its pages without unfolding it to read both sides was an art. No one looked around on the bus, or train, because a newspaper was the face covering back in the day.
News stands were permanent fixtures on every major corner at intersections where people scurried from subway stations, or caught buses to get to work. New York's news stands had stacks of local and international newspapers. On Thursdays, actors, musicians, and dancers looking for gigs, relied on the stands to get the latest editions of various trade papers. The magazine racks displayed the vast deviation of cultural tastes of New Yorkers. Magazines catered to special markets for people seeking news on cars, to feasting on dirty celebrity gossip. The plethora of New York City trash was easily attributed to swirling winds sailing millions of sheets of discarded newsprint onto subway tracks and numerous unknown sidewalk destinations. Paper was everywhere.
I was busily involved in writing, directing, and teaching theatre in Harlem in the midst of an explosion of Black theatrical icons. Back in the '70s, Harlem was blessed with a plethora of young artists planting seeds that were essential for the survival of black culture. Roger Furman and Barbara Ann Teer were producing poignant Black plays in theatre venues on East 125th Street, while further crosstown, walking west, was The Frank Silvera Workshop. It was up a flight of very steep steps, but the classes, and professional networking, made the trek worthwhile.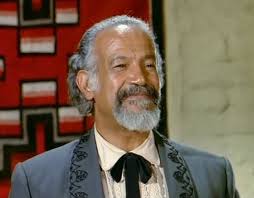 Meeting Ronn Bunn in 1976 had a profound affect on my concept as a creative being. Ronn was an accomplished business man and independent publisher of a new magazine. He was seeking writers. Ronn Bunn wanted free thinking, quality writers to contribute to the magazine that would be launching within a few months. I was flattered but surprised, that our mutual friend recommended me for a magazine venture, since I was clearly at home in the performing arts genre.
Routes Magazine, I discovered, [Theda and Ronn in 1978 at the Copacabana Melba Moore celebration]was right down my alley, and cruised in my lane. The freedom to communicate the fullness of the multi-levels of Black culture, as perceived through my eyes, freely in print, in a slick, gorgeous magazine for an outstanding Black publisher, became a game changer in my professional growth.
Since that time, I've published two books: The Seasoned Woman Speaks, 2002, and Heirs To Dirty Linen and Harlem Ghosts, 2013.
It is fortuitous that after two generations of absence, Ronn Bunn and I are back together again, but on a radically changed playing field. 2000 ushered in the electronic media generation fueled by everyday people globally. Social media. People publish/post their stories directly. Social media requires no publisher, editor or corporation to decide what's fit to be communicated. Facts and fiction reign equally as posted–based on personal opinions and points of view. Gossip is the direct feeding tube. Haters are those who dare to have a divergent opinion. And
popular trends can create instant short lived millionaires and celebrities. The computer screen and cell phone is the medium. With no one in charge, the content is whatever everyday people of any age, race, gender, religion, or group wants to express.
The 2020 ROUTES Magazine offers the global public the opportunity to have quality content by writers who are particularly sensitive to the culture of Black people via the new electronic medium. Podcasting and streaming from Bill's Place in Harlem to international audiences with the ROUTES Magazine platform, is a welcomed and creative new narrative. ROUTES' creative roots gives me a platform to feel free to communicate ideas I have come to value and feel a need to share. Silence is complicity.
In 2004, my husband, Bill Saxton and I bought a small building at 148 West 133rd Street in Harlem on the historic Swing Street. We established a cultural venue for Black music and literature. Being the owners of ourselves gave us the power to make decisions on what and who and how we would present our creativity. Through Jazz and literature, we interwove the linkage of respect and honor for our ancestors' innate creative skills, carved out of their pain and suffering in the American plantation slave system for 400 plus years and beyond.
However, after sixteen years of success, change came to our door differently than it had to the print medium news industry of the past. But change showed up.
Bill's Place is known as a tourist destination in the village of Harlem, where traditional Jazz musicians and authors presented their work to live audiences. Young writers of poetry, short stories and narratives shared their work with small audiences. Books signing parties were celebrated with supporters of new emerging authors. Our venue was an essential mental and spiritual link for people to connect their emotional needs to interact with people, while engaging in a unified cathartic adventure that happens through the arts. Getting lost in the moment with others sharing a common phenomenal experience made magic. People need magical spiritual trips to be connected to their core humanity.
On February 1, 2020, COVID-19 changed all of New York. The bloodline to magic and wonder came to a halt when all live performances, from Broadway theaters to the New York Metropolitan Opera in Lincoln Center, to the smallest clubs, were shut down. COVID turned off the lights and sent New Yorkers home to televisions, computers, cell phones and household members for a new life of self-discovery. Consequently, the spiritual void caused by the absence of live artistic performances made all populations, young and old feel equally trapped indoors to be safe. Being isolated indoors away from other people became the norm for a healthy life. While none-the-less, it is common knowledge that isolation is dysfunctional for human beings who are gregarious by nature.
New York City continues to suffer from the COVID virus more than any other city in the United States. Although many European countries suffered from the pandemic, there is no single city to match the devastation in the lives of New Yorkers on all levels. As of October 14, 2020, according to data available from New York City Department of Health, starting in March, there have been more than 245,896 people who have tested positive. The number of New Yorkers hospitalized surpasses 57,859 who required immediate care. The horrific statistic is the 19,251 laboratory confirmed deaths, and 4,646 probable deaths of people. Many American and European cities have total populations of less than 25,000 people. The lives of real people were wiped out in less than a few months.
As devastating as the loss of life is, being unable to physically touch, talk, or hold onto each other to share precious last moments together, was, and still is, beyond comprehension. Mass burials on public unused nearby islands of the Harlem/East River became necessary temporary burial grounds. In the center of Manhattan, the famous Central Park was transformed into a village of huge white portable tents. It could have been easily mistaken for a movie set, or a film shoot in Central Park West. But this was different. It was reality at its worst. Life and death scenes were real and shocking for those living in the neighborhood walking to get some fresh air and change of scenery from in-house quarantining.
To ease the overcrowded hospitals, a tent village was erected to care for the sick and to store dead bodies until other arrangements could be made safely. As the numbers declined, the extreme measures to supply health needs and to protect the public became less stringent. However, nothing can compensate for the pain loved ones endured by being denied closure of the life of a loved one. Zoom is the available bandaid on the open, bleeding wound.
While walking the streets of Harlem observing life as it is happening, the changes are apparent. The dense street traffic has thinned out substantially along with the casual gatherings near the local popular shops. The fear of contracting the COVID virus, has encouraged many to find satisfaction to their real needs in virtual activities on multiple levels through various apps and platforms. This particular electronic comfort level widens the divide between age groups, it seems.
Harlem's old school population, above age 65, depend less on electronic devices than the paperless younger generation. Many important culturally relevant local facts are missing because of the communication gap. The dwindling old school population remains steadfast with Harlem's diminishing history.
Young members of Harlem, and other other young people on social media are caught up in the immediate, moment-to- moment frenzy that places value on big numbers of followers, as opposed to quality content. Case in point: Recently, during September and October 2020, Harlem was hit by the deaths of two iconic legends. Neither passing received any noticeable attention from young Harlemites.
The phone call came from John Purvis, relaying the death of his life long Harlem friend since childhood, James, Jim, Robinson Jr. Jim's death was bigger than the life of an amazing human being. It was the passing of an era. Jim Robinson was the last of two members of a huge slice of irreplaceable Black history. Jim played baseball for the highly acclaimed, Kansas City Monarchs in the Negro League. Blacks were not considered talented enough to play on major league baseball teams, therefore, Black men formed their own league around 1920. Segregation was good for the KC Monarchs for grooming outstanding players like Satchel Paige, while offering superior baseball games for Black audiences to enjoy in their local segregated venues. Satchel Paige still reigns as one of the best pitchers ever to play the game.
In 1945/46, the KC Monarchs offered fertile soil to a talented young man from California named Jackie Robinson. Jackie went on to further distinguish the value of the Monarchs and himself, by being hired by Branch Rickey to join the roster of a white Major Baseball League team, The Brooklyn Dodgers of New York in 1946. The former Monarch player, not only broke the color barrier for future Black baseball players, but set records in baseball history as a star player. In 1962, Jackie Roosevelt Robinson was elected to and inducted into the Major League Hall of Fame.
While attending Harlem YMCA on 135th Street, as a teenager, Jim caught the attention of Roy Campanella, celebrated catcher for the Brooklyn Dodgers during off season. Mr Campanella assisted in getting a 4-year athletic scholarship for Jim to attend North Carolina A&T in Greensboro. In 1987 James Robinson Jr. was inducted into the North Carolina A&T Sports Hall of Fame. His team, The Kansas City Monarchs was the flagship team in the Black players and Harlem's Jim Robinson had been a part of its legacy as major contributor to current highly-paid celebrity Major League contemporary baseball players. The Negro League Hall of Fame is located in Kansas City, Missouri.
Jim's final service was held in Harlem. A wonderful poster display of Negro League highlights was supplied by Alvin Reed, a long time friend and past owner of the famous Lenox Lounge. The service was sparsely attended by a small, mature, senior group. The lack of attendance by young people was blatant. However, it was taped for streaming on zoom to family, friends and general public in the new normal COVID way of mourning the dead. There will be an article in the Amsterdam News, the only remaining paper newsprint left in Harlem for the dwindling old school page turning readers.
By the time I had returned home, anticipating a glass of wine with a late lunch, the second call via my usually silent house landline phone came in.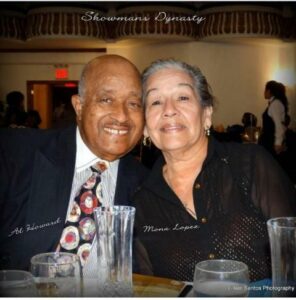 The news was that, Al Howard, who owned the iconic Showman's Jazz Club in Harlem, and his manager/companion, Mona Lopez, had tested positive for the COVID virus a few weeks ago. They became very sick at his Long Island home. At some point Al was hospitalized, placed on a ventilator and died a few days later. Mona Lopez, who was the face and active life of the club, was still recuperating from the virus. Showman's doors are closed.
Al Howard, aside from Showman's Harlem venue, secured a distinguished place for himself when he saved the life of Martin Luther King Jr. On September 20, 1958, the young 29-year-old King was at Blumstein's Department Store on 125th Street in Harlem for a book signing event for his book, Strive Toward Freedom, The Montgomery Story. For no apparent reason, King was stabbed in the chest with a letter opener by Izola Ware Curry, a deranged Black woman, who the police later discovered also had a concealed gun. The New York police officer present, Al Howard, stopped attempts to remove the blade from King's chest and advised him to remain calm and not to sneeze because the blade appeared to be near his heart. The Emergency Room doctor's at Harlem hospital confirmed that Patrolman Al Howard's quick actions and advice had more than likely saved Martin Luther King's life. Testimonials were proudly displayed in the club.
Showman's first opened in 1942 on 125th Street, next to Harlem's Apollo Theatre. It's bar became the local watering hole and hangout for the celebrities who were performing on the iconic Apollo stage next door. Because of a fire, the club was forced to relocate across 125th Street onto Eighth Avenue proper, where it remained in full operation until gentrification pressures and Columbia University's expansion plans pressured Showman's to relocate again, to its final destination, 375 West 125th Street. Al and Mona kept the doors open and the music playing for 38 years. However, it's future is on hold, like the rest of New York, and the world in general.
The COVID virus has forced people to face death as a non-negotiable option. COVID-19 kills all kinds of people–rich, poor, old and young, and in any country. No one is immune. No one has control.
I've witnessed Harlem's Black indigenous culture slowly grown old and feeble over the years. The elder keepers of the culture are struggling to remain relevant and technologically aware, while trying to stay alive to assist the next generation in the POST- COVID ERA. We are now in our 9th month of shutdown. It is highly possible in the future, that Harlem's Jazz will be swinging and singing the blues in white gentrified clubs hosting imitations of Harlem blackness via Columbia University music students or other rich foreign developers. The gentrification assimilation protocol and real estate auctions dates in the community will not be posted on Facebook, but more than likely in old school boring electronic print apps like The New York Times or Wall Street Journal issues. Harlem's young, paperless mentality generation who refers to communication via print as an insult to their being "in the moment", will possibly continue to miss the disappearing authenticity of the true Blackness of their culture.
If today's young Black generation, (who are blessed with wealth and influence), do not get their eyes off of electronic screens, watching themselves as lavish consumers, and pay attention to the dwindling Black real world human resources who still remain to nurture them in the Harlems of the world, the COVID virus will leave Black culture dead, or watered down into vanilla. COVID kills people indiscriminately. Passive permission kills a culture. This is a wake up call for the new generation of sleeping young, Black folks. Black Culture Matters (BCM).
Postscript
Writing, Reading, Thinking and Discussion takes time. It's called the human communication process by which culture is passed from generation to generation. It is how his story and her story = hisstory and herstory survives. Artificial Intelligence is a man made invention to create control and wealth…not concerned with truth and tradition … its fast with your influencing your self-concept and fluid with your money. COVID can kill people but people must give permission to kill their culture.
>> Liked this text? Here is more: The Seasoned Woman Speaks, Part Two
and part 3. –><<
Latest posts by Theda Palmer-Saxton PhD
(see all)